Milan better with Mario Balotelli than Zlatan Ibrahimovic - Berlusconi
AC Milan president Silvio Berlusconi says he believes the club are better off having Mario Balotelli than Zlatan Ibrahimovic.
Milan spent a lot of money this summer on the likes of Carlos Bacca, Alessio Romagnoli and Luiz Adriano, while they also picked up Balotelli on loan from Inter Milan.
After their 3-2 win over Palermo, Berlusconi was asked about the transfers that didn't work out, like Geoffrey Kondogbia (who chose to join rivals Inter for €35 million) and Paris Saint-Germain star Ibrahimovic (who stayed in France).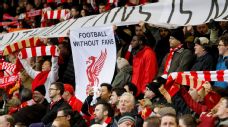 "It was a wise move not to buy Kondogbia at those figures," Berlusconi said. "The starting point for negotiations was half what Inter eventually paid.
"Ibra wanted to come to us, but PSG wouldn't let him go. He really hoped that he would come to Milan. Oh well, we've got Balotelli now and he's younger. Ibra, like me, is getting old."
Berlusconi was happy with the way Milan set up against Palermo and believes that his side can impress this season.
"I liked Milan and saw a performance with incredible sporting aggression," he added. "I rarely recall seeing such a strong pressing game. I continue to hope we can keep the ball when leading with 15 minutes to go, but I see it's very difficult to do, even for big teams.
"Carlos Bacca has a great eye for goal, I like him a lot. Balotelli didn't get a pass wrong tonight and God willing he really is a different Balo. He seemed more serious and considerate.
"He had a series of runs and combined with the other players. I hope he can continue like this in future. I talk to him on the phone every now and then. I think he has reached maturity.
"I'd like to see Balo has a trequartista, although let's not forget Jeremy Menez is still out injured. Balo can play any of the three roles in attack."