AC Milan investment: Bee Taechaubol waiting to complete Berlusconi deal
AC Milan president Silvio Berlusconi has yet to conclude a deal to sell 48 percent of the club to Thai investor Bee Taechaubol.
Taechaubol, originally expected to have completed his purchase by Sept. 30, held talks with Berlusconi in Milan this week and spent eight hours in negotiations on Wednesday.
ANSA quoted Berlusconi as saying after those talks: "I had a meeting with Mr Taechaubol today, and we're continuing to work and I think it will be completed soon."
La Gazzetta dello Sport reported that Taechaubol had requested an extension to the Sep. 30 deadline for the €480 million deal, which was first mooted in January.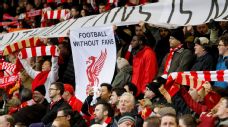 A statement from Berlusconi's Fininvest -- officially the club's holding company -- said "technical aspects" were being finalised.
"Mr Taechaubol has confirmed the notable interest the Asian countries have in Milan and its brand," the statement, published by La Gazzetta, said.
"The two parties' advisors are now at work defining the final details with the aim of completing the agreement in the coming days."
The sale of 48 percent of Milan's shares was agreed on Aug. 1 after months of negotiations, during which Berlusconi also entertained other offers for the club.
Berlusconi will remain as club president, and will retain the remaining 52 percent of shares, with Taechaubol replacing Barbara Berlusconi as vice-president.