Louis van Gaal, Pep Guardiola lead way in giving youth a chance
It says much about perceptions of Jose Mourinho's youth policy that when he brought on Ruben Loftus-Cheek for Nemanja Matic toward the end of Chelsea's 2-1 defeat against Crystal Palace, it was not seen as having trust in youth to do the job that a senior player couldn't. It was instead seen as a political point, an attempt to exhort club owner Roman Abramovich to buy more players, expressly so he wouldn't have to rely on youth.
That may be unfair, but Mourinho only has himself to blame. The evidence of his career doesn't exactly suggest trust in academy graduates, a bigger point of discussion in the game more than ever, especially given the amount of money being pumped into it.
First of all, there are the numbers. Mourinho has given an average of 2.1 academy graduates their first team league debut since 2003, but the real relevant point is that 15 of those 24 youngsters played only one game under the Portuguese, and the majority of those came in games at the end of the season in which little was at stake. Even more damning, Mourinho has only given one of those regular football: Davide Santon.
---
| | | | |
| --- | --- | --- | --- |
| | DGPS | % < 5 | % > 50 |
| Pep Guardiola | 3.00 | 39 | 17.0 |
| Louis van Gaal | 2.75 | 55 | 30.3 |
| Sir Alex Ferguson* | 2.30 | 53 | 25.0 |
| Ronald Koeman | 2.30 | 50 | 22.0 |
| Mauricio Pochettino | 2.30 | 27 | 67.0 |
| Jose Mourinho | 2.10 | 71 | 4.0 |
| Arsene Wenger | 2.00 | 61 | 21.0 |
| Rafa Benitez* | 2.00 | 77 | 7.7 |
*Stats not available for full career
DGPS - league debuts given per season
Percentage of players in fewer than five games under manager
Percentage of players in over half the manager's league games thereafter
---
It is a pitiful youth record compared to managers he was supposed to replace, like Sir Alex Ferguson; managers by whom he was tutored, like Louis van Gaal; and managers with whom he has a grand rivalry, like Pep Guardiola.
The real worry for top-level football, however, is that Mourinho's youth record isn't among the worst despite how it's often presented. It's actually fairly standard. The records of Carlo Ancelotti, Brendan Rodgers, Roberto Martinez and -- especially -- Tony Pulis are even worse. Mourinho perhaps explained why this is the case for some managers in his recent comment about young players.
"You don't need five matches in a row," Mourinho said. "You need 10 minutes. In 10 minutes you can show me if you are ready or not... You can show you are ready, you are mentally ready, you are physically ready, you are ready to cope with the pressure, you are not the kind of guy who trains and plays against kids his own age but not ready to play at the high level. Ten minutes can say a lot."
It presents a reason why it is hard to think Mourinho will ever place much trust in young players. It's almost as if he thinks the pressure at the top level is too great. He was implicitly stating that you don't need to give players space to develop in the first team, that they should be ready. First impressions should say enough.
Ferguson was the grand master at bringing academy graduates through, having given 59 their league debut in 27 years at Manchester United, and he took the total opposite view to the Portuguese. Whereas Mourinho seems to think that youth must show reasons for trust so that you can keep winning in the short term, Ferguson saw trust in youth as a reason you will win in the long term. Mourinho's defenders may argue he is under pressure to immediately win, and doesn't have the luxury the former United manager did in being so insulated at a club, but the Scot articulated the perfect response to this very dilemma.
Back in the autumn of 2010, Wayne Rooney said he wanted to leave United because the club wasn't bringing in high-profile players. Ferguson's retort was as incisive as it was informative.
"I had a player once who said to me that Rooney and [Cristiano] Ronaldo weren't good enough and he was not prepared to wait until they were good enough.
"But that's the trouble with potential. People don't identify potential. They're very poor at it. I've identified all my life the potential in young people. I know potential. I know how to develop and have faith in it. And young people surprise you when given the opportunity."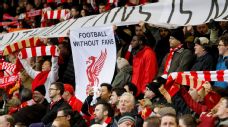 Of course, any manager's approach to youth is dependent on the quality of his club's structures. That is perhaps best displayed with Guardiola, who gave 15 academy graduates their debuts in four years at Barcelona, and still willing to encourage youth at Bayern Munich.
It is telling that trends have stayed constant through some careers. Van Gaal, Ronald Koeman and Mauricio Pochettino have all trusted academy players wherever they've been, providing more than 2.3 debuts per season, and more importantly letting over 20 percent of those play regularly. As many as nine of Pochettino's 15 debuts have featured regularly in his first team, while Van Gaal's preference for youngsters he can mould rather than head-strong senior professionals is well known. That may be somewhat self-indulgent in the Dutch veteran's case, but the importance of importing a club's homegrown crop almost goes beyond any individual job.
It is almost seen as the extra edge in a manager, one of the pillars necessary to make one truly complete. If the fundamental requirement is first to get results, the second is to do so by playing good football, and the third is to do so by developing players and displaying real coaching. It suggests to the sustainability of a manager and his ideas. Even though Van Gaal has often burned bridges at clubs, after all, some of the players he has first given a chance to -- such as great generations at Ajax, Barcelona and Bayern -- have persisted long after he has left.
Slaven Bilic has not been working as a club manager quite enough for his stats to be displayed here, but he has already given Reece Oxford his league debut at West Ham United, and last season explained why doing so is important -- and why it is difficult.
"Every team that was dominating in the league or in Europe had a core of home players. If you are talking about Manchester United, they were always a big club, but suddenly there was the Neville brothers, [Paul] Scholes, [Nicky] Butt, [Keith] Gillespie, [David] Beckham, [Ryan] Giggs. That is the core ... the same with Barcelona, Milan. They add to the core but, without that... for me, the likes of Manchester City or Paris Saint-Germain, they are not like those teams. They can do one season where they are doing well, then they are down, then they are up. It is the best when you have both.
"But it's hard to develop the players, because nobody has the time."
Or rather, some managers are just unwilling to risk the time. Arsenal boss Arsene Wenger is undeniably closer to Ferguson and Guardiola in developing talent, but he has still helped condition a modern trend of buying ready-made youngsters around the age of 18 rather than trusting his own academy products. Only eight of Arsenal's graduates under him have actually stayed in his teams.
---
| | | | |
| --- | --- | --- | --- |
| | DGPS | % < 5 | % > 50 |
| Roberto Mancini | 1.80 | 81 | 4.7 |
| Alan Pardew | 1.60 | 67 | 8.0 |
| Carlo Ancelotti | 1.50 | 92 | 0 |
| Brendan Rodgers | 1.20 | 71 | 0 |
| Manuel Pellegrini* | 1.10 | 75 | 25 |
| Max Allegri | 1.10 | 60 | 10 |
| Jurgen Klopp | 0.93 | 38 | 31.0 |
| Antonio Conte | 0.83 | 100 | 0 |
| Mark Hughes | 0.50 | 40 | 0 |
| Roberto Martinez | 0.40 | 0 | 33 |
| Tony Pulis* | 0.33 | 100 | 0 |
*Stats not available for full career
DGPS - league debuts given per season
Percentage of players in fewer than five games under manager
Percentage of players in over half the manager's league games thereafter
---
Rafa Benitez is equally culpable of this, barely bringing anyone through, and it has also been an issue with Mourinho. When people ask the Portuguese about youth, he points to a purchase like Raphael Varane, but that is not quite the point.
Former Borussia Dortmund manager Jurgen Klopp seems somewhere in between the schools. He won't just throw youngsters into a team in the way Van Gaal does, but the proof is that if he plays them, he is ready to trust them. Four of his 13 youth debuts have become regulars, with the most famous being Neven Subotic and Mario Gotze.
On the other side of it, there are managers like Pulis, who seems to take Mourinho's point to an extreme. He hasn't given a single academy graduate regular football since taking over at Stoke City in 2006, other than Ryan Shotton. He ultimately sees every single individual result as too important.
Others place greater importance in the future. It is a crux only the complete coaches have solved.
Miguel Delaney covers the Premier League and Champions League for ESPN FC. Twitter: @MiguelDelaney.