Rodgers' sacking and Arsenal's Man United rout highlight Prem weekend
The weekend's Premier League action was packed with plenty of drama and Iain Macintosh reviews the best and worst of week eight.
HEROES
It's over, but by thunder, it was one hell of a ride. Brendan Rodgers, who was sacked by Liverpool on Sunday, had his faults and they will be well documented elsewhere in the next 24 hours, but he was rarely dull.
He nearly won the title with a team that shipped 50 goals, he was open and engaging, he sought to play stylish football and he was passionate about developing players through the academy. It didn't work, and his over-earnest rhetoric made him an easy target for critics, but he was, for countless reasons, a lot of fun. This column will certainly miss him.
Where on earth did that performance come from, Arsenal? There was certainly nothing in their midweek defeat to Olympiakos to suggest that they might obliterate Manchester United inside 20 minutes. The movement, pace and guile of Alexis Sanchez and Mesut Ozil was absolutely devastating. This being Arsenal, you wonder why they can't play like this more often, but given how poor the Premier League seems to be this season, maybe sporadic brilliance will be enough. The potential is there. Now let's see the consistency.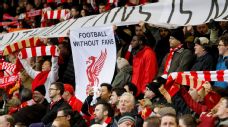 It will be forgotten about in the rush to give Chelsea a thorough post-mortem, but what a performance that was from Southampton. An unconvincing start to the campaign had observers writing off the Saints in August, but they've just walked into the home of the champions and pulled their trousers down in front of everyone.
Saints manager Ronald Koeman deserves immense credit for stabilising the team after raiding parties ravaged their squad in the summer yet again. For all of the highs since their return to top flight football, this must be one of the proudest moments for an exceptionally well-run club.
The dream start continues for Crystal Palace. West Bromwich Albion are stubborn opponents, not given to leaving the kind of space that teams with swift forwards like Palace can exploit. This was a different sort of game, there were expectations and patience was required. Palace passed the test, backed as always by fiercely partisan supporters.
In an odd season where even the most lavishly-funded clubs are dropping points, there is a chance that one of the league's less fashionable sides could make a push for a European place. Right now, Palace look like that side. It surely can't be true, but you do wonder if Manchester City manager Manuel Pellegrini took Sergio Aguero off because it just wasn't fair on Newcastle anymore. You know, like it was a school game, and there's one kid who is so good that it's crushing the spirit of the other children?
City had the points, the Magpies weren't going to come back. The important stuff was sorted. Come on, Sergio. Come and put your feet up. It can't be true. But if it is, should Pellegrini be awarded some kind of FIFA Fair Play prize?
VILLAINS
Context changes everything. When Chelsea manager Jose Mourinho is successful, his outbursts are considered shrewd and carefully judged; weapons in a psychological war. But with his side languishing in 16th, it feels very different.
Mourinho is shrill and vulnerable, bleating absurd conspiracy theories that a child could dismantle. He is a fine manager, he may yet turn this around, but much of this crisis is his own making. He is the one who initiated unnecessary internal conflict, he is the one who thought that Radamel Falcao and Loic Remy were adequate back-ups to the injury prone and combustible Diego Costa. This is his mess and he needs to clean it up.
But none of that means that the Chelsea players should be let off the hook. Has there ever been as widespread a collapse in form as this? Players who dominated the Premier League last season now look like wraiths. Eden Hazard, Branislav Ivanovic, Nemanja Matic and Cesc Fabregas are the worst offenders, but they are by no means the only ones to blame. They have been miserable, almost to a man. Mourinho will carry the can for this, and rightly so, but he would have expected better than this from his expensively assembled dressing room.
Oof! Just when Manchester United thought they were getting somewhere, they come crashing down to earth with a bump. Louis van Gaal was furious with his players and he had every right to be. He made two changes in a half-time break that must have melted the paint on the walls and told reporters that it was as bad as the team had ever played for him. And there's a lot of competition in that field. Certain people need to buck their ideas up, not least one Wayne Rooney who had yet another miserable afternoon in a United shirt.
Someone needs to pick Sunderland up by the lapels and shake some sense into them. Whoever replaces Dick Advocaat will be the sixth manager at the Stadium of Light in four years. That sort of turnover is ruinous for a club and it's no surprise whatsoever that they're such a mess.
Given their recent habit of appointing lower league managers with accents on the basis that they were good at football in the 1990s, you dread to think what will happen now. This is not an easy job, relegation looks highly likely. Big Sam Allardyce or mad Nigel Pearson would be the wiser choices.
If Sunderland deserve a shake, what do Newcastle get? Losing to Manchester City is no disgrace, but the manner of this capitulation doesn't bode well at all. Manager Steve McClaren's last Northeast posting, Middlesborough, started with four straight defeats, but eventually took in a League Cup win in 2004 and ended with the offer of the England job in 2006. He's certainly matched that start, but that's where the comparison appears to end.
Managers have been sacked for starts like this, and while it's hard to argue that McClaren's removal would help, if this run continues, it may not matter.
Iain Macintosh covers the Premier League and Champions League for ESPN FC. Follow him on Twitter @IainMacintosh.