Pato, Elneny and Caulker the headline movers in January transfer window
The transfer window is now closed until the summer. While some clubs were able to add to their squads as they look for a strong campaign finish, a lack of business has left several other teams concerned ahead of the run-in.
ESPN FC's club bloggers rate their team's window and discuss what more needs to be done.
Arsenal
Rating: 7/10
At a glance: Arsenal assuaged their need for cover in central midfield by recruiting Mohamed Elneny from FC Basel. The Egyptian midfielder has brought depth and balance to the squad and should help ward off any further injury crises.
Missed opportunity: There haven't been too many players on the market that would improve Arsenal's squad. With Theo Walcott and Alex Oxlade-Chamberlain short of form, a right winger might have been on the agenda, but it's difficult to identify a realistic target.
Summer shopping: With Mikel Arteta, Mathieu Flamini and Tomas Rosicky all out of contract, Arsene Wenger is likely to invest in his midfield once again. There'll also be the obligatory summer search for a world class striker to take over from Olivier Giroud.
James McNicholas: The acquisition of Elneny is not a signing to set the pulses racing, but it could prove vital in ensuring Arsenal have enough midfield manpower to maintain their title challenge. The club could have pushed the boat out to add a midseason marquee player, as they did when adding Jose Reyes halfway through their last title-winning campaign. However, Wenger plainly felt he his squad is good enough as things stand.
---
Aston Villa
Rating so far: 1/10
At a glance: Villa did nothing while their relegation rivals strengthened. The likes of Newcastle and Bournemouth have a fighting chance of escaping the drop, whereas Villa's situation means relegation is a probability, so reckless spending was always unlikely. Even so, it's scandalously neglectful to fail to add two or three players to freshen up a squad in dire need of inspiration.
Missed opportunity: Villa manager Remi Garde had targets, but the club couldn't get the deals over the line. Croatian goalkeeper Lovren Kalinic couldn't secure a work permit despite two appeals, Roma striker Seydou Doumbia chose Newcastle and Arsenal right-back Mathieu Debuchy opted, eventually, for Bordeaux. A striker was urgently needed, too.
Summer shopping: Looking at the current squad, Villa will definitely need a new No.1 goalkeeper, a right-back and a striker, but frankly, relegation will be a complete game-changer. Garde -- if he's still in charge, which shouldn't be assumed -- might have to rebuild the squad and start again from scratch.
Kevin Hughes: Relegation beckons, there's no doubt about it. The fact that Villa have failed to make any significant signings at all cannot be completely by accident -- it's a conscious decision by the club to accept the drop and pick up the pieces in the summer. The next few months cannot pass by quickly enough.
---
Bournemouth
Rating: 8/10
At a glance: A record amount was splashed out on Benik Afobe from Wolves, while Juan Iturbe was brought in from Roma on a loan that could lead to a permanent contract if his new team stay up. With even more new forward power in Lewis Grabban, a 16th-place finish still looks about right.
Missed opportunity: Saints snapped up potential Bournemouth target Charlie Austin for £4 million, which could turn out to be a bargain. By this time, Bournemouth already had a new first choice centre-forward in Afobe, albeit at more than double the price, so that suggested Austin was no longer a priority for Howe.
Summer shopping: With Eddie Howe showing commendable loyalty to established players, any new arrivals are likely to be precipitated by raids from bigger clubs on his current team.
Steve Menary: At £9.3m, Afobe is Bournemouth's record signing. To put the deal in context, when Matt Tubbs joined for £800,000 in January 2012, that broke a record dating back to the signing of Gavin Peacock in 1989 for approximately £210,000.
---
Chelsea
Rating: 7/10
At a glance: The arrival on loan of striker Alexandre Pato is intriguing. Should the move bear fruit it could end up being a real coup; if not, there's no protracted financial commitment to undertake. Matt Miazga's arrival from New York Red Bulls adds to the club's curious recent recruitment of centre-backs following the signings of Papy Djilobodji and Michael Hector in the summer, both of whom are currently playing elsewhere on loan. The departure of Ramires has left Chelsea a little short in midfield areas, though the £25m received from Jiangsu Suning will soften the blow.
Missed opportunity: Austin's cut-price £4m move from QPR to Southampton certainly caught the eye considering that Chelsea were looking for a proven Premier League goal scorer to support Diego Costa. The lack of energy that has dogged the midfield this season possibly could have been addressed, but instead Chelsea offloaded their one dynamic player in that area, Ramires.
Summer shopping: Much of Chelsea's transfer activity in the summer is likely to be dictated by whether they qualify for the Champions League, something that is likely to depend on them winning this season's competition. Top targets will be more difficult to lure to Stamford Bridge. If John Terry is cut loose, then a top class centre-back will be needed and another bid for Everton's John Stones would be welcome. Another central midfielder will surely be sought and possibly a backup for Costa.
Phil Lythell: The small amount of activity is unlikely to have a huge impact for the rest of the season as no first-team regulars have been bought or sold. Pato will be a replacement for the out-of-sorts Loic Remy, while Guus Hiddink has already stated that Miazga is one for the future. Ramires hadn't started under the new manager, so his absence will not be keenly felt unless the Blues suffer a spate of injuries.
---
Crystal Palace
Rating: 7/10
At a glance: The only big deal was the arrival of Emmanuel Adabayor on a free transfer, which is a great bit of business. Palace fans had hoped he would be joined by another striker and maybe a midfielder or centre-back to boost the cover options, but in the end it was just the Togolese striker, and he certainly wasn't a bad signing, especially on a free.
Missed opportunity: Swansea midfielder Jonjo Shelvey chose Newcastle over Palace, and that was a bit of a blow. He would have been perfect for the midfield in Alan Pardew's team, just to add a bit of bite going forward. So would Mo Diame, who had been linked with a deadline day move from Hull, but that never materialised.
Summer shopping: Adebayor has only signed a six-month deal, and even if he scores 10 goals Palace should think seriously before offering him anything else. His track record suggests he performs best early before fading, so the Eagles will need another striker.
Jim Daly: If you've come through January, and have made one or two decent signings you've done alright. Palace have done exactly that and although some fans might be disappointed there weren't more names arriving, they can't be too upset.
---
Everton
Rating: 5/10
At a glance: Oumar Niasse signed on deadline day, and the £13.5m forward is a welcome alternative to an overburdened Romelu Lukaku. Steven Naismith joined Norwich for £8.5m while Aiden McGeady and Conor McAleny made loan moves to Sheffield Wednesday and Wigan, respectively. Nagging concerns remain, though. While manager Roberto Martinez believes in ending each transfer window stronger than the last, this was more static than progressive.
Missed opportunity: One of those areas needing attention is the right-back position, which is why losing the signing of Sam Byram, who joined West Ham, was a setback. Everton still lack genuine cover for Seamus Coleman.
Summer shopping: Talk of the much-maligned Tim Howard returning to the U.S. means a new goalkeeper would be a priority, along with right-back and the left side of midfield. Other potential considerations should be the lack of cover for Ross Barkley in the No. 10 role and perhaps another option in central defence.
Luke O'Farrell: Despite a far from ideal window, the lack of business is unlikely to impact too much on the remainder of the season as the damage has potentially already been done. This is a squad brimming with quality, albeit with a clear disparity in certain positions, and a shortage of transfer business cannot justify the bottom-half position in which Everton languish, nor is it an acceptable excuse for remaining there.
---
Leicester
Rating: 6/10
At a glance: Leicester failed to land a striker, and having let Andrej Kramaric depart for Hoffenheim on loan, they could be left a little bit short up front. Demarai Gray is an exciting coup from Birmingham, but will take time to mature and adapt to the pace and physicality of the Premier League. Daniel Amartey, who joined from FC Copenhagen, will add much-needed cover at the back, although he will struggle to oust Wes Morgan and Robert Huth anytime soon.
Missed opportunity: Chelsea's Remy was firmly on Leicester's radar. Remy had huge wage demands, but was open to a loan move. Leicester tabled a late offer, but the clubs ran out of time to push through a deal.
Summer shopping: Leicester would be unwise think about the summer yet, since if they qualify for the Champions League a whole new calibre of player will become available.
Ben Jacobs: Claudio Ranieri always maintained he was happy with the squad at his disposal and almost owes it to the current crop to stick with them as Leicester push for an improbable Premier League title.
---
Liverpool
Rating: 1/10
At a glance: Liverpool might well be sensible in deciding to keep their powder dry for a concerted assault on the summer window, but it will feel to many as if they've simply abandoned any real chance to make 2015-16 memorable. The Capital One Cup final against Manchester City appears to be the basket that contains all the eggs.
Missed opportunity: Hard to say, because if Shakhtar Donetsk were playing hardball with Alex Teixeira, then being held to ransom would tag Liverpool as the continent's main transfer suckers. That said, the club must now limp through the next four months with Christian Benteke as their main and arguably only striker if Daniel Sturridge does not return to full fitness.
Summer shopping: Could very well be extensive, with Jurgen Klopp determined to stamp his own image on the squad and leave the Brendan Rodgers era well and truly behind. No position is complete and few current players are safe.
Steven Kelly: Sarcastic people noted that Steven Caulker has been thrown forward during several late finishes to recent games in order to try and score a goal -- he must therefore be the January window striker fans were crying out for! The huge workload during this season surely dictated that the squad needed temporary strengthening at the very least. Should the team do badly in the remaining months, the club's owners will face massive criticism.
---
Manchester City
Rating: 10/10, if we're including Pep Guardiola. If players only, it's a bit of a bland 6/10
At a glance: Loan deals away from the Etihad were as exciting as it got on the player front, though news of Guardiola's arrival being confirmed on deadline day certainly provided a spark. City haven't "won" deadline day since the capture of Robinho in the summer of 2008. The board will hope the Spaniard's arrival is more successful.
Missed opportunity: City's defence has been the problem all season, and with question marks over the role injured skipper Vincent Kompany can play for the remainder of the campaign, should the club have drafted in another option? If it's the defence that costs them in any of the four remaining competitions, they might look back on January as a time when they should have taken action.
Summer shopping: With a new manager at the helm, there could be a revolution within the playing staff. There will likely be hell to pay if Guardiola doesn't sort out the defence, perhaps with new full-backs alongside an additional centre-back. It would also seem likely he will want midfielders better suited to a high-press system, so he might well be on the lookout for strength in depth there, especially with the rumoured departure of Yaya Toure.
David Mooney: City were never expected to do big business in the winter window, and the playing staff remains largely unchanged save for some youngsters moving out on loan. If Manuel Pellegrini can get things at the back sorted for his final half-season at the club the squad should, on paper at least, be strong enough to challenge for the title and progress further than it ever has in the Champions League.
---
Manchester United
Rating: 3/10
At a glance: United did not bring anyone in, a great omission given their shortcomings in attack, central defence, right-back and in central midfield. They also let Nick Powell go on loan to Hull, a slight surprise seeing as he was brought on for Juan Mata at a crucial point in a Champions League group decider against Wolfsburg.
Missed opportunity: The club failed to secure Mathieu Debuchy from Arsenal on loan, with Wenger being unwilling to deal with a rival club. They have been playing Ashley Young in this position, and he has found himself exposed. They also seem to lack faith in Matteo Darmian, who has regressed sharply from his very good early season form. They also failed to add anyone in attack or central defence, despite these being key areas in need of reinforcement.
Summer shopping: The owners have made ample funds available, but the question is whether there will be a cohesive strategy. The squad needs another more experienced forward, in the mould of Lyon's Alexandre Lacazette. It needs a more accomplished playmaker, since there are still too many questions over Mata in this system. It needs at least one more central defender, and it might have to start looking for a replacement goalkeeper should Real Madrid return for David De Gea. The possible loss of De Gea, given his very fine form of late, is something to be viewed with great concern.
Musa Okwonga: The club will struggle to qualify for the Champions League and realistically finish fifth or sixth. Their lack of goals could cost them dearly, particularly since whenever they try to play a more expansive game they are immediately at severe risk of conceding. United have a vital game this month against Arsenal in the Premier League and should probably treat their upcoming Europa League and FA Cup ties as chances to return to some kind of success.
---
Newcastle United
Rating: 8/10
At a glance: Newcastle had everything apart from a grandstand finish during the window. They needed to bolster their midfield and did so with the additions of Shelvey, Henri Saivet and Andros Townsend. The loan arrival of Doumbia was also a big boost but, despite high hopes of Loic Remy, Bafetimbi Gomis or Saido Berahino, fans were denied the icing on the cake.
Missed opportunity: Undoubtedly Austin, who went to Southampton for £4m. It could still come back to haunt Newcastle.
Summer shopping: They will look to add a new left-back and already have been linked with Jetro Willems of PSV Eindhoven. But they will also look for a striker, with Berahino, Bas Dost and Lacazette all on the wanted list.
Lee Ryder: Newcastle have given themselves every chance of survival despite missing out on the big-name striker they wanted. Some might say they still needed cover at the back and more firepower, but the four signings made should keep them safe. Just.
---
Norwich
Rating: 8/10
At a glance: Norwich went into overdrive with eight deals during a club-record January transfer window outlay in excess of £23m. City look to have covered all the bases from front to back, adding seasoned Premier League experience in Naismith, with a dash of Champions League nous in Timm Klose and Ivo Pinto, plus a nod to the future with the deadline signing of Coventry City's highly rated teenage midfielder James Maddison.
Missed opportunity: FC Utrecht's prolific young French striker, Sebastien Haller, visited the club's training ground after Norwich met his reported £8.5m price tag, but Haller was unconvinced by the Canaries' long-term prospects. City will hope Patrick Bamford's loan arrival from Chelsea can soften the blow.
Summer shopping: Much hinges on whether Norwich survive in the Premier League, but another dominant centre-back and a holding midfielder to ease the burden on Alex Tettey look a must.
Paddy Davitt: City's top brass have backed Alex Neil to the hilt in the transfer market. Now the Scot must deliver. Norwich are locked in a Premier League relegation battle but Neil unquestionably has a stronger squad at his disposal now to achieve their survival objective.
---
Southampton
Rating: 8/10
At a glance: The surprise arrival of Austin from QPR for a bargain fee has given the whole club a lift as the indications were Ronald Koeman would not be adding to his squad. Southampton have also managed to keep sought-after pair Sadio Mane and Victor Wanyama at least until the summer so overall, it has been a very satisfactory transfer window.
Missed opportunity: Southampton are still short of cover at right-back if Cedric Soares suffers an injury or loss of form. Debuchy or former player Calum Chambers would have strengthened them in this area.
Summer shopping: It looks a certainty that Mane will be sold in the summer, with Manchester United his likely destination. That will be a big loss for Southampton, and with Graziano Pelle also likely to return to Italy, Koeman will be searching for more attacking talent.
Alex Crook: Southampton's season was in danger of fading into mid-table obscurity before the shock signing of Austin. There is now a renewed belief that he can spearhead a challenge for a repeat of last season's European qualification. The purchase was also the sign of boardroom ambition Koeman needed to persuade him he does not need to leave St Mary's.
---
Stoke
Rating: 8/10
At a glance: A successful window that finally saw the recruitment of a bona fide replacement for Steven N'Zonzi in the shape of midfielder Giannelli Imbula, who arrived for a record-breaking £18 million from Porto.
Missed opportunity: As one of the lowest scorers in the league with just 24 goals, manager Mark Hughes was keen to add a scorer to his ranks but was knocked back in his efforts to sign both Berahino and Michy Batshuayi.
Summer shopping: A marksman capable of scoring 15 to 20 goals a season remains a priority along with one or two younger options to replace the aging Peter Crouch and Peter Odemwingie. The wide areas are also desperately in need of strengthening given the lack of options, were Xherdan Shaqiri or Marko Arnautovic to pick up an injury.
James Whittaker: Having seen his side dumped out of both the domestic cup competitions in the last week, Hughes will be hoping that the record signing of Imbula will provide a boost. The Frenchman could well prove to be the last piece of the jigsaw in the Potters' push for European qualification which, given how the Premier League is shaping up, remains a very real possibility.
---
Sunderland
Rating: 6/10
At a glance: Manager Sam Allardyce has made the best of a difficult job, attracting players of real quality to a struggling club and offloading those he considers expendable. Even Scottish striker Steven Fletcher's unexpected loan move to Marseille represents common sense for club and player as he has never really set Wearside alight. Otherwise, judgement must be reserved, but if Tunisian international Wahbi Khazri share goal-scoring duties with Jermain Defoe while two defensive recruits, Jan Kirchhoff and Lamine Kone, keep opponents out at the other end, it will have been a satisfactory window.
Missed opportunity: Sunderland's desperate need for strengthening at full-back, especially on the right, has not been met. Signing Debuchy on loan from Arsenal would have been a smart move but nothing came of Allardyce's interest.
Summer shopping: The needs and options will differ according to whether Sunderland kick off next season in the Premier League or Championship. However the current season ends, John O'Shea and Wes Brown's advancing years make further defensive reinforcement non-negotiable.
Colin Randall: Allardyce's new-look squad has enough ability and experience to climb out of danger, but it threatens to be touch-and-go at best.
---
Swansea
Rating: 7/10
At a glance: Swansea addressed their most obvious need at striker by bringing in Alberto Paloschi, a player new head coach Francesco Guidolin had previously worked with at Parma. Paloschi should fit perfectly into the side, having been hand-picked by Guidolin, and also should be physical enough to adjust quickly to the Premier League. To make room, barely used Eder has been loaned to Lille. The loss of Shelvey should be more than adequately filled by the loan addition of QPR's Leroy Fer.
Missed opportunity: Signing another striker and letting Gomis go would have been welcome, because the Frenchman is likely to cut a pretty surly figure around the Liberty for the rest of the season having been displaced by Paloschi.
Summer shopping: Full-back is a position that could use an overhaul. If a permanent deal for Fer can't be struck, then Swansea will need another midfielder, too.
Max Hicks: Swansea have used the loan market sensibly to upgrade their midfield, while Paloschi should be a good addition up front. Having brought in players who will fit with their new head coach, Swansea should be well on their way to safety over the remainder of the season, although the lack of depth at left-back remains a worry.
---
Tottenham
Rating: 5/10
At a glance: Tottenham only really needed another striker and they failed to sign one. Their approach will look foolhardy and naïve if Harry Kane is injured or loses form, especially when they club have such an enticing and lucrative chance to return to the Champions League.
Missed opportunity: French forward Moussa Dembele had a medical on Saturday but the move collapsed, seemingly because Fulham wanted him to return to Craven Cottage on loan to aid their Championship relegation battle, while Tottenham wanted him to stay with them.
Summer shopping: Once again a striker will be the priority, and Tottenham will probably be prepared to spend more in the summer. A right-sided centre-back will surely also be needed to provide long-term cover for Toby Alderweireld, given that Fazio's Spurs career appears to be over, even if he has only departed on loan for now.
Ben Pearce: While there will understandably be widespread discontent about Spurs' inactivity, it is worth noting that the doom-mongering which followed the summer transfer window proved to be unjustified. Eric Dier has been a revelation as a holding midfielder and Tottenham are five points off the top of the Premier League so Mauricio Pochettino deserves some credit when it comes to his assessment of his squad. Nonetheless, the north Londoners have a habit of fading in the final months of the season and their gamble on Kane's form and fitness could prove to be costly.
---
Watford
Rating: 9/10
At a glance: Watford completed their first bit of business in this window a fortnight ago by signing Nordin Amrabat from Malaga. The club's lengthy pursuit of Spanish international midfielder Mario Suarez was finally concluded with the former La Liga champion joining from Fiorentina. On deadline day another long-term midfield target, 23-year-old Abdoulaye Doucoure, was snapped up from Rennes and immediately loaned to Watford's sister club, Granada, for the rest of the season. And finally, Granada's highly rated Venezuelan teenager Adalberto Penaranda signed for the Hornets. All in all, a very productive window.
Missed opportunity: Watford wanted another striker and pursued two players at different ends of their careers. Adebayor would have added instant Premier League experience, but he ended up at Crystal Palace. And Liverpool's teenager Jerome Sinclair was also wanted, but Watford's bid was rejected.
Summer shopping: It seems unthinkable that Watford will be able to hold on to Odion Ighalo if he continues to score at his current rate, and given the lack of depth among their forwards, this area is probably where they will be busiest in the summer.
Michael Moruzzi: Watford only need a couple more wins and draws to be pretty certain of survival, but if they are serious about attracting top players next year, they need a strong finish. The money invested in the team this season means they have no excuses about having the squad to get more results. There's very little to moan about, and that's the strangest feeling of all.
---
West Brom
Rating:7/10
At a glance: West Brom strengthened in central midfield with loan deals for Sandro and Alex Pritchard. Sandro should help improve West Brom's play in possession and Pritchard should add some much-needed creative spark.
Missed opportunity: Adding a couple of natural full-backs to the squad would have made it an ideal window. Craig Dawson and Chris Brunt have performed admirably in makeshift roles, but traditional full-backs would give Tony Pulis' side much more attacking threat.
Summer shopping: With doubt continuing to surround Berahino's long-term future, coupled with the poor form of Rickie Lambert and Salomon Rondon, new strikers will once again be at the forefront of the transfer plans, in addition to the full-back areas.
Matthew Evans: With the club failing to get rid of several fringe players, Pulis' funds and spaces in the squad were limited. Pritchard and Sandro will add pace, energy and quality to a midfield that has looked lethargic on occasions this season. Keeping Berahino is potentially a huge boost to West Brom's survival hopes, if Pulis can get him fit and fully focused, as he remains the club's biggest goal threat.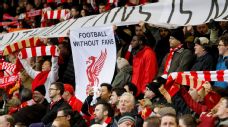 ---
West Ham
Rating: 8/10
At a glance: Highly impressive. The club identified a couple of weaknesses and addressed the problems admirably. The signings of the highly rated Byram from Leeds and the addition of Nigerian centre-forward Emmanuel Emenike are more than could be hoped for.
Missed opportunity: It would be hyper-critical to accuse the club of missing out on anything during the window. They have strengthened where they could and have sufficient cover for most places. In terms of the club's size and expectations, they are in a good place.
Summer shopping: The summer is where everything changes. The move to the Olympic Stadium will enable the Hammers to operate at a higher level than before, and the key area to look at will be squad strength. Without the new stadium, Winston Reid might have been lured away and Dimitri Payet probably would not have signed. The growing stature of the club cannot be underestimated.
Peter Thorne: The club have done more than enough to maintain their current position of sixth at the very least, and no fan will be disappointed with that. The Champions League places are still in sight, but most feel the Hammers are still some way short.