Benfica's Jorge Jesus much more than Mourinho-lite, as title closes in
"Benfica ganhou 0-0" (Benfica won 0-0) was the headline in Monday's edition of Portuguese newspaper A Bola, and it really felt like that. In terms of spectacle, the latest edition of O Classico with the capital club's eternal rivals FC Porto was one of the less electrifying of recent times. A relatively uneventful match -- coaches Jorge Jesus and Julen Lopetegui squaring up to each other on the final whistle was probably the biggest battle of the afternoon -- suited the reigning champions right down to the ground, however.
The result maintained Benfica's three-point lead over second-placed Porto. With head-to-head record the tie-breaker in the Portuguese league ahead of goal difference -- and with Benfica having won 2-0 at Estadio do Dragao in December -- it means that Porto will have to win at least four points more than the Lisbon giants over the final four games of the season. With Benfica looking at visits to Gil Vicente and Guimaraes, and with Penafiel and Maritimo to visit Estadio da Luz, it's hard to see where they can drop that many given that two of their opponents are propping up the league. The title is close.
Jesus' team played with a strong sense of the situation's gravity. Usually so expressive, Benfica played to hold what they had, and didn't have a single shot at goal in the first half. Things improved a little after the interval, as they registered two of the paltry total of three shots on target in the entire match. Porto worked goalkeeper Julio Cesar just once -- and then, barely, via Hector Herrera -- but it was just not enough from a side who needed to come and take hold of the game.
If there is the feeling that Porto were, ironically, "Mourinho-ed" at the Luz on Sunday, it is necessary to put Benfica's performance in some sort of context. Historically, for one; this was the first time that the Aguias (Eagles) had failed to score in a Liga game at the Luz for over six years. That was in a 1-0 defeat by Academica, on April 11, 2009, under Jesus' predecessor Quique Sanchez Flores.
Since Jesus took the reins a few months later, Benfica have scored over 650 goals in all competitions. A club that struggled for a modern identity has produced a series of bold and breathtaking teams under the charismatic coach's watch.
Jesus has won eight major trophies at the Luz, yet there is the persistent feeling that he has not always been rewarded as much as he might have been for his teams' fluency in cold, hard silverware. He will need no reminding of that: the run-in of 2012-13 season when Benfica blew an historic Treble in dramatic fashion in the closing weeks -- to Porto in the league; Chelsea in Europa League final; Vitoria Guimaraes in the Taca de Portugal final -- will always live with him.
Even if Jesus has come close on two occasions to lifting the infamous Guttmann Curse -- supposedly vested on the club by eponymous former manager Bela when he left acrimoniously after winning the 1962 European Cup -- it is not the European defeat that hurt the most. Losing the Europa League finals of 2013 and 2014 to a goal in the last minute of extra-time (Chelsea) and on penalties (Sevilla) respectively were hard moments to swallow. Yet the twist that set the falling dominos in motion in 2013 was substitute Kelvin's stoppage-time winner in O Classico that tipped the title balance in Porto's favour. The image of a devastated Jesus dropping to his knees as the ball hit the net remains a potent one.
This time, he has been determined not to miss out. After a journeyman career as player and coach, Jesus waited a long time for his chance at the top, finally getting his shot with Benfica a month before his 55th birthday. Retaining the title at the Luz would help him carve his name in history. The last time that Benfica won successive titles was in 1983 and 1984; since then, Porto have scooped 20, and Benfica just seven.
Throughout the season, there was an inescapable sense that Jesus was attempting to secure his legacy. In the final year of his contract (though he is open to extending his lucrative deal), he put everything into retaining the title. The Champions League was -- controversially at a club with Benfica's European history -- treated as a distinctly secondary priority, which was clear as soon as the second group game at Bayer Leverkusen: a 3-1 defeat when Jesus rested a cluster of first-choice starters. In the end they finished bottom of a winnable Group C containing Monaco, Leverkusen and Zenit with only one win from six.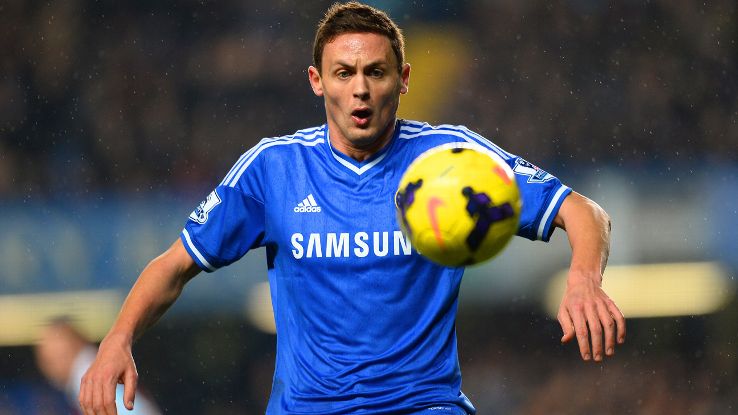 The end will probably justify the means. Winning a second successive Liga, when Porto have a clearly stronger squad (on paper, at least), would be very special, particularly when one considers the decimation of Jesus' squad over the last year. Ezequiel Garay (Zenit Saint Petersburg), Lazar Markovic (Liverpool), Rodrigo, Andre Gomes (both Valencia), Oscar Cardozo (Trabzonspor), Jan Oblak and Guilherme Siqueira (both Atletico Madrid) all went from last year's title winners in the summer of 2014.
Add the losses of Nemanja Matic to Chelsea (January 2014) and last season's Liga Player of the Year Enzo Perez to Valencia (in this winter's window), and Jesus' focus on the title alone is understandable. Pulling it off isn't that far from a miracle.
Perhaps Lopetegui, Jesus' opposite number on Sunday, could do with a dose of his senior counterpart's pragmatism. The experience gap between the two men showed, with Jesus presiding over his 448th Liga game in charge at the weekend (180 with Benfica) and Lopetegui only in his second season as a club coach.
After the 6-1 hammering by Bayern Munich in the Champions League, it felt like the Spanish tactician retreated into his shell, reprising his "safety-first" line-ups for important games in early season by filling wide positions with specialist central midfielders and dropping the effervescent Ricardo Quaresma to the bench for a game they desperately needed to win.
It was Jesus who showed the bravery this time, by going against his, and his team's, principles to assure the necessary was done. He is set to be rewarded for his canniness. Jesus is about as far away from Jose Mourinho as is possible, but his pastiche of Portugal's most famous coach worked to excellent effect this time, when it mattered most.
Andy Brassell is a writer/broadcaster/producer for BBC, Guardian, Mirror, Talksport, BT Sport, WhoScored. Follow him on Twitter @andybrassell.