Netherlands: An open letter after the Dutch fail to qualify for Euro 2016
Having missed out on your first European championship tournament since 1984, the pain you feel today is that of a slow-motion car crash. Deep down, you must have known it was coming; that sense of sliding towards the abyss and inevitability. In a qualifying process that's basically designed to offer second, third, fourth and even fifth chances, you squandered all of them.
Maybe you thought you had cut your losses when you dispatched Guus Hiddink in June. Hindsight being 20/20, you probably never felt quite right about appointing him in the first place. His term began in a friendly against Italy and, by his own admission, the game was over after 10 minutes -- down two goals and man. There was also that absurd loss against the United States, when you squandered a 3-1 lead with 20 minutes to go and somebody named Jordan Morris, who plays most of his football in the Pac-12, set up the winner.
But those are just friendlies. Nobody cares. What prompted the change was the Euro 2016 qualifying campaign. You were third, five points behind Iceland and three behind the Czechs. You worried about having to go through the annoyance of the playoffs.
And so you said goodbye to Hiddink and promoted his assistant, Danny Blind. He was an Oranje legend who had a bumpy time in the 18 months he spent as Ajax coach nearly a decade earlier, but he had spent years as an assistant in various guises. Change and continuity in one fell swoop. Very gezellig.
And then things went from bad to worse. Four points from the visit of Iceland and trip to Turkey in September were really the minimum acceptable result. You got zero. And realistically, that's when the bottom fell out. Tuesday night's 3-2 home defeat to the Czechs was just rubbing salt in the wound.
Netherlands

Czech Republic
Game Details
The dust has settled. Take Kazakhstan and Latvia out of the mix and the only team you got even a point from was Turkey at home. And even that only came thanks to an injury-time goal from Klaas-Jan Huntelaar. Who, after the match, underscored how you "didn't play particularly well." Everybody else beat you. Home and away. Did you know it was coming?
If you believe in voodoo, you probably did. As the statistical oracle of Twitter, @2010misterchip, pointed out, there's a curse on those nations that finish third in the World Cup. Since 1982, every single bronze medalist has been European. And apart from Germany in 2006 and 2010, every single one has failed to qualify for the subsequent Euros. It's reason enough to tank that third-place playoff or, better yet, abolish it entirely.
But even if you're not superstitious, you probably knew something like this was on its way. Maybe you took the time to scratch the surface a little bit and notice that your back-to-back World Cup semifinal appearances in 2010 and 2014 and the gaudy qualification record (17 wins and one draw in 18 games that accompanied them) were less of an indicator than the zero-for-three at Euro 2012.
Truth be told, what Bert van Marwijk did in 2010 (when he took you to the final) and Louis van Gaal achieved in 2014 (losing on penalty kicks in the semis) were distinctly un-Dutch. And, not coincidentally, that's why the purists among you sniffed and turned up their noses at it.
Van Marwijk's team was predicated on the twin gargoyles, Mark van Bommel and Nigel de Jong, and the fact that Wesley Sneijder, fresh off Inter's treble, was in a state of grace. Stout, snarly defending and Sneijder's individual magic carried you to the final against Spain.
Brazil 2014 was a similar story. This time it was Van Gaal to go from ideologue to pragmatist. You can't fault him and unless you were the most pie-in-the-sky purist, you did not at the time. Another injury to Kevin Strootman robbed him of the guy around whom he built his midfield. And so he switched to a back three, squeezed what he could from the exhausted legs of Dirk Kuyt, Sneijder and Robin van Persie (in the early stages) and rode the form of Arjen Robben and a slice of good fortune to the semis.
You knew better than to be fooled, right? Take out the 5-1 against Spain (which may have had more to do with La Roja's implosion than much else), the third-place irrelevant nonsense against Brazil and the meaningless win over Chile, with all those rested players. You had to come from behind against Australia and against Mexico (the latter thanks to a wonder strike with two minutes left and a controversial penalty deep into injury time). You failed to score in 240 minutes against Costa Rica and Argentina and only got to face the latter because of the penalty shootout against Los Ticos, replete with Van Gaal's Jedi mind tricks.
You weren't yourself in those two tournaments. You were a scrappy, rag-tag team of overachievers, using tactical nous, hot individuals, team spirit and sheer bloody-mindedness to will your way forward. That's fine. There's nothing wrong with that, and it doesn't mean those teams weren't deserving, but it does mean they weren't very Dutch in the traditional sense. And it doesn't mean they were particularly good either, at least not compared to previous versions of the Oranje.
This is the point where you might say that these teams actually had many of the qualities that previous, far more talented, Dutch sides lacked. Those teams were brimming with quality but often lackadaisical and prone to needless, pointless in-fighting. That may well be true. But talented players can -- in some cases -- be taught to be good, disciplined teammates who know how to work together and be mentally tough. No matter how long you work on De Jong, he won't turn into Frank Rijkaard, in the same way that Georginio Wijnaldum won't become Clarence Seedorf, Jasper Cillessen won't wake up as Edwin van der Sar and Bas Dost won't be transformed into Marco van Basten (OK, I feel dirty even mentioning the two in the space of a few words ...)
So what now?
Look at the squad and there's reason to be concerned. The attacking stars who defined this generation -- Huntelaar, Van Persie, Sneijder and Robben -- will all be 31 or older come the end of the year. Ron Vlaar, a hero at the World Cup, is 30, but is currently unattached having been injured since June, just before his contract with Aston Villa expired. This is the same guy who missed nearly two years earlier in his career. And then there's Strootman. Two years ago, at 23, he was arguably one of the top three in the world in his position. Since then, he's been under the knife twice and has hardly played for Roma or his country. We're unlikely to see him again before the end of this season. And nobody knows what condition he'll be in after several seasons out of the game.
What that means is that there are few proven stars around whom to build. The closest you get is Memphis Depay. There is no question that he's a special talent but, equally, he's 21 and has just completed a big move from PSV Eindhoven to a much bigger pond at Manchester United. The last thing he needs is more pressure heaped on his shoulders. It simply can't be Memphis or bust.
This suggests there is no quick-fix, corner-cutting solution. Now it has to be all about rebuilding and looking at the system top to bottom. There is perhaps no football culture which -- pound for pound -- is as academic, as knowledgeable and as rich in coaching history as the Dutch. And few are as prone to endless debate and self-examination.
That may have been a weakness at times, but it's also, undeniably, a strength. This is the culture that produced Rinus Michels, Leo Beenhakker, Dick Advocaat, Ronald Koeman, Hiddink, Van Gaal, Rijkaard and, of course, Johan Cruyff. Few countries, if any, can produce a group of managers with comparable CVs and sheer brainpower.
That has to be the starting point: dialogue, debate and a look at what can be fixed in the production line. But, always, with the mindfulness that you don't judge a nation's footballing school by the outliers and the superstars. Those are accidents. Van Basten was born in Utrecht; had he been born in Udine or Uppsala, odds are he would still have become Van Basten.
Instead, you judge a nation by the depth, the rank and file. And here, maybe, you notice some cracks. Since 2010, the Dutch Eredivisie has averaged more than three goals per game every season (this year it's down to 2.83, but give it time; we're less than one-fourth of the way in).
Other than Germany in 2013-14, no top European league passed the three-goal mark even once. And they haven't just been marginally over three goals a game, they've averaged a whopping 3.18, when most leagues are in the 2.6 to 2.8 range.
It's a testament to attacking football, sure, but the flip side of that is a defensive carelessness. It's not just full-backs who are wingers in disguise; it's centre-backs who grow up so encouraged to playing the ball and so confident that if they concede, they can score one more than the opposition, that the defensive basics are lost on them.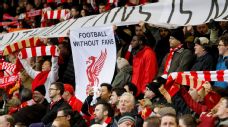 It can't be lost on anyone that in 2010 Van Marwijk had to call up a two 35-year-olds -- the middling Andre Ooijer and a recycled midfielder like Gio van Bronckhorst -- to round out his defensive unit. Or that, out of desperation in 2014, Van Gaal called up three defenders -- Paul Verhaegh, Joel Veltman and Terence Kongolo -- with a combined five caps between them. It's as if there's an endless search for defenders, a situation in which everybody is given a chance and nobody shows much in the way of staying power. (Even a guy like Daley Blind, as close to a defensive stopper as the Oranje have, has been shuttled all over the pitch, playing three different positions and turning into a professional hole-plugger.)
There seems to be a clear disconnect between what Dutch club teams do on the pitch -- passing, possession, attacking play -- and what delivered recent success for the Oranje at World Cup level, with the only common thread being dubious individual defending.
And it may well be that what works in club football within the Eredivisie simply doesn't work at international level. Or, indeed, at top teams. Forty-eight players have been called up by the Dutch in the past 12 months. Of those, just 12 are featuring in the Champions League this season. Take out the five guys at PSV Eindhoven (none of whom, other than Jetro Willems, look like an up-and-comer) the two veterans (Sneijder and Robben) and you're left with Memphis, Blind, Dost (who is 26 and has three more caps than Iggy Azalea), Gregory van der Wiel (who isn't a starter at Paris Saint-Germain) and Bruno Martins Indi (who has made one league start for Porto this year.)
That's the reality right now.
You may want to take a leaf out of your neighbors' book. Raphael Honigstein's "Das Reboot" illustrates how Germany realised that the World Cup runner-up appearance in 2002 was an illusion and there was deep structural work to be done.
Dutch football needs to think about whether it ought to do the same and, if so, how to implement it. There is no set formula and what works in some places won't in others. It wasn't that long ago that the Dutch represented the gold standard when it came to youth development.
Something has gone wrong. The Dutch game has long been about feast or famine at international level. Between 1958 and 1970, the Oranje failed to qualify for four straight World Cups, then finished second in 1974 and 1978, stayed home in 1982 and 1986 and then won the Euros in 1988 and qualified for the next three. You don't want to get stuck in another dark age. And, if you find the right solutions now, you won't.
Few football cultures have given as much to the world game as the Dutch. And, among the major ones, few have suffered as much heartbreak, cataclysmic failures and spells in obscurity.
We need you back. And we'll be cheering you on.
Hup Holland!
Gabriele Marcotti is a senior writer for ESPN FC. Follow him on Twitter @Marcotti.