Arsenal's aim to upset Bayern Munich among five UCL storylines to watch for
With the Champions League set to resume on Tuesday, ESPN FC takes a look at the key topics ahead of this week's matchups.
1. Can Arsenal start to pull off the impossible with an improbable win?
On the eve of a double-header with Bayern Munich that could well put Arsene Wenger and Arsenal out of the Champions League at the group stage for the first time since 1999-2000, Bayern manager Pep Guardiola came out with a remarkable claim.
He insisted Arsenal "have the advantage" because they have zero points, as opposed to the six that the German champions have accumulated in typically running away with the group. It was put to Guardiola that this was a mind game, but he had evidently rolled the idea around his own mind, and it had understandable rationale to it.
"It's the last chance. In life when you have the last chance, you give absolutely everything, and we have to be preferred for that against Arsenal. You have to look for another way to compete against this enthusiasm."
The thing is, though, neither Wenger nor Arsenal look like a team under pressure to make that "last chance" count right now. His own news conference was rather breezy and reflected the mood of a man whose side are on fine form in the Premier League, having won all three of their last games by three goals. That confidence, as well as this attitude of going out to play rather than being overly concerned with the situation, may well release Arsenal to put it up to Bayern.
They're probably going to have to find a different way than getting on the ball, though, since Guardiola also spoke of how he plans to dominate it. That, regardless of Arsenal's form, makes it a hugely difficult task. Bayern are probably the best team in Europe right now. The scale of the challenge they represent is oddly fitting given the difficulty of Arsenal's situation in the group.
It would be so like the London side to claim a result off the Germans, having lost to Dinamo Zagreb and Olympiakos. But it would also be so like Guardiola's Bayern, though, to continue to ruthlessly assert their brilliance.
2. Can Paris Saint-Germain show they are capable of usurping clubs like Real Madrid?
You don't have to even know too many of the details of Paris Saint-Germain's attempts to buy Cristiano Ronaldo to realise that Real Madrid are the kind of club they so desperately want to become: a dominant big-city superpower, attracting the biggest names, and thereby regularly reaching the latter stages of the Champions League to build a certain pedigree.
So far, though, it's still hard to escape the feeling they are no more than a facsimile of such clubs: Laurent Blanc is in that second tier of managers, Zlatan Ibrahimovic -- for all his charisma and quality -- is not a star to match Ronaldo. Signings like former Real player Angel Di Maria continue PSG's gradual evolution, though, and that can take something of a leap if they finish ahead of the Spanish side on top of Group A. To do that, they're probably going to have to claim a win against them, and this home game offers the finest chance.
3. Who can stay standing in Juventus' slipstream?
Given how Juventus have already beaten Manchester City and Sevilla to claim a commanding position at the top of Group D, this first meeting between the English and Spanish sides may well be the crunch match in this group, the one that conditions how it will finish.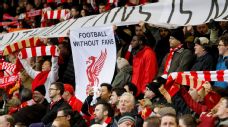 They are currently level on three points, having both beaten Borussia Monchengladbach, and it's made all the more compelling because they're both on somewhat wavering form. City had been magnificent to start the season, only to suddenly waver in that usual way they do, revealing a certain fragility. Sevilla started the season atrociously, but have continued their recovery with a brilliant win over European champions Barcelona in La Liga.
There's a certain pressure on these teams because, just like Juventus before the Italians themselves reached the Berlin final last season, there's the sense it's time to do better in the Champions League. City have been regular champions of England, Sevilla regular Europa League winners, but neither has made much impact here. If one of them is to do that this season, this game is a real juncture.
4. Are the real Chelsea starting to reveal themselves, or are the problems really deep?
Chelsea manager Jose Mourinho was conspicuously in Kiev just a week ago for Ukraine's 1-0 defeat to Spain, and his hooded appearance seemed to indicate the darkness of his mood right now, as his club suffers what he has called the worst period of his football. So, at the weekend, he went dark with his football and returned to a core trait of his career.
He bolstered the defence, to the point of removing Eden Hazard from his team. A lot of this is understandable, especially when you consider the Belgian's underwhelming form. Mourinho's rationale is obvious. Given his defence are conceding so many goals, and the effect that is having on everyone's confidence, he first wants to make sure that they begin to shore up again. Once they start keeping clean sheets, they will have more of a foothold in games, those games themselves will be less farcically chaotic, and the team can gain confidence from there to do more.
Sir Alex Ferguson applied exactly the same approach after Manchester United was beaten 6-1 by Manchester City in October 2011. The Scot wasn't usually given to leaving out his best attackers altogether in order to that, however, regardless of what form they were on. He had more faith than that. That is why Mourinho's team selection against Dynamo Kiev is going to be so interesting.
Does he really have that little trust in his back four right now, and that little patience with Hazard, that he thinks absolutely everyone in the team must be capable of offering defensive muscularity at any moment? Is he really that fearful of allowing any risk in the team? The one thing from the 2-0 win over Aston Villa, too, was that Chelsea didn't create much.
Their two goals were from fortuitous moments, rather than attacking in open play, and Villa could easily have gone ahead before Diego Costa's first. So, was that someway illusory? Will that approach be enough against as awkward a team as Kiev? Will the Ukrainians expose the deeper problems that have been there this season, or was the win on Saturday the start of recovering their assurance and composure?
5. Can Roma show resilience?
All of a sudden, despite a strong start to the season that included a fine 1-1 draw with European champions Barcelona, Roma are in a bit of trouble. They followed that point with defeat at BATE Borisov, and it means they lie bottom ahead of a decisive double-header against Bayer Leverkusen.
It's also to their disadvantage that they play the Germans away first. That makes this perhaps the match with the furthest-reaching consequences in this group. Leverkusen have already made life difficult for Barca, in the last round's 2-1 defeat. They can make things very hard for Roma. Miralem Pjanic will need to be on his most sparking form.
Miguel Delaney covers the Premier League and Champions League for ESPN FC. Twitter: @MiguelDelaney.