Juventus will take time to find Serie A winning form after poor start to season
Even if you haven't watched a single Juventus game this season, you can probably guess why they're currently struggling.
The departure of Andrea Pirlo robbed Juventus of their heartbeat. He was their metronomic, deep-lying playmaker whose arrival in 2011 coincided with the move to a new stadium, the appointment of Antonio Conte as coach and the start of a new winning cycle -- and four straight Scudetti.
The departure of Arturo Vidal robbed Juventus of arguably the world's best all-rounder footballer. The Chilean recorded sensational goal-scoring figures but was also a prolific tackler, crucial in helping press high up the pitch. Then there was the departure of Carlos Tevez, which robbed Juventus of their best creator and their most prolific goal scorer at the same time. He was the man who turned Juve from an incomplete team into a complete team when joining in 2013.
It was difficult for Juventus to experience this sudden, enforced revolution when their coach was Max Allegri. Hugely successful in his first season, Allegri was nevertheless regarded -- maybe slightly harshly -- as someone who maintained a winning side rather than built a winning side as he'd done at Milan. After these early season struggles, that reputation persists.
Juve recruited well in the summer, adding players who have great experience in top-level competitions as well as players who will develop and become outstanding in the future. Nevertheless, few could have expected their start to the current campaign would be this difficult. While it's still early days and this side will almost certainly launch a title challenge, Juventus have just five points after six games of the Serie A season.
Considering a large part of Juve's game plan over the past four seasons was about dominating the centre of the pitch and commanding possession, the departure of Pirlo, Vidal and Tevez is an enormous blow. Because it has ripped out the spine of a very strong side, Allegri basically needs to completely reconstruct the team and ensure he provides the qualities that trio offered, rather than replacing them as individuals. So far, it hasn't gone well.
Starting with the positives, Paulo Dybala has looked lively and has the potential to eventually become that Tevez figure. Clever with his movement, blessed with a burst of pace and happy to link with others rather than always going for goal directly, he can't be blamed for the malaise.
Injuries have also played a part. Sami Khedira hasn't played a single minute for Juventus, and it will be interesting to see how Allegri uses him when he does return. He could offer some of Vidal's qualities, being a naturally energetic and mobile shutter, even if a more defensive version. However, his fitness issues mean that a more defensive role might make sense; he could anchor the midfield.
On that note, the injury suffered by Claudio Marchisio has arguably been even more problematic. Although briefly pushed out of the side by Paul Pogba's rise, Marchisio reinvented himself in a deeper role during Pirlo's injury absence last season. This was perfect when Pirlo decided to leave -- they were promoting from within and depending upon a player who understood the culture of the club. But Marchisio has managed only 45 minutes of action in 2015-16.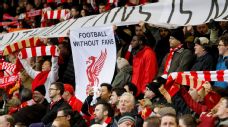 When both return, Allegri will be forced to make a big decision about how to use these two. Marchisio is the obvious Pirlo replacement but there's an argument that Pirlo is such a unique player, you shouldn't try to replace him. Instead, Khedira might be better anchoring the midfield, with Marchisio shuttling forward from a more natural position higher up the pitch.
Their absence has made the role of Hernanes more important but he's been extremely underwhelming since his summer arrival. The Brazilian was often outstanding with Lazio (less so in a dysfunctional Inter side) but is widely recognised as a hugely talented, selfless distributor capable of playing the ball expertly with both feet. On paper he can play various midfield roles well although in reality, it means managers often don't know what to do with him.
Hernanes isn't really a No. 10. He doesn't like receiving the ball with his back to goal or even on the half-turn, instead wanting to come deep, orchestrate play and hit passes to players who can make things happen. It's difficult to find a comparable footballer because he doesn't fit into a template, and that's difficult for a side trying to replace specific individuals. He's not a deep-lying playmaker either, maybe more of a No. 8 than a 6 or a 10.
It's a genuine dilemma because Juve's creativity has usually come from deep (Pirlo) or from high (Tevez), and the players on the outside of the diamond or midfield trio have been about energy to offset the traditional defensive qualities that Pirlo lacked. In truth, Hernanes doesn't yet feel like a Juve player. The likes of Roberto Pereyra, Mario Lemina and Stefano Sturaro, who have also been involved in various roles this season, are the type of hard-working players who will suit the club better despite not being as talented.
Then there's Pogba, Juve's new No. 10 but one simply unaccustomed to being the main man. Even when Pogba was performing at a level comparable to any midfielder in Europe, it still felt like a bonus. Pirlo was the architect, Vidal the terrier, Tevez the creator. Pogba was providing a bit of everything but with no primary responsibility for one thing. Now it feels like he has primary responsibility for everything, and that seems too much.
Allegri has also used a variety of formations (4-3-1-2, 4-3-3, 3-2-5) in an attempt to find the right balance, and he did something similar last season when Juve were on fire. Nevertheless, it's the difference between a side comfortable in various systems and a side not comfortable in any.
Ultimately, Juventus don't need to panic. There's plenty of time to make up lost ground in the league but even when Marchisio and Khedira return, it's still difficult to know whether Allegri will know his best side. Expect plenty of trial and error over the next couple of months because this is a complex equation that will take time to solve.
Michael Cox is the editor of zonalmarking.net and a contributor to ESPN FC. Follow him on Twitter @Zonal_Marking.