Tottenham vs. Chelsea shows differing fortunes of Harry Kane, Diego Costa
They represented the odd couple in an imaginary team. When the PFA polled its members to determine who figured in their team of last season, two strikers secured the most votes: Harry Kane and Diego Costa. They can be portrayed as opposites in almost every respect, bringing the smile and the snarl respectively. It is just as well they are rivals when Tottenham host Chelsea on Sunday; it is hard to imagine two such diametrically different characters in harness.
They are also players whose fortunes seem to have crossed earlier this year. Kane's star is in the ascendant while Costa's performance level has dropped since his 36-goal final year at Atletico Madrid and his stellar start at Chelsea. Consider the statistics: Kane has eight league goals this season, Costa just three. The England international has struck 24 times in the top flight in 2015, the Spain striker 10. Go back to the start of last November, when Kane broke into the Tottenham team, and he leads his rival 30-14.
It amounts to a remarkable swing over the last 13 months. The 22-year-old was uncapped and now seems England's best striker. The 27-year-old was dropped by Spain, with manager Vicente del Bosque branding his conduct against Arsenal (of which more later) "unedifying." Costa's year has been interrupted by injuries, which were not his fault, but also suspensions, which were. He can still say that he has enabled his club to win two trophies in 2015 as Chelsea's top scorer in the Premier League and a contributor to their Capital One Cup final triumph over Tottenham, even if the goal he claimed was accidentally finished by Spurs defender Kyle Walker. Yet this has been Kane's annus mirabilis and Costa's annus horribilis.
But briefly, it threatened to be a continuation of 2014. Chelsea last visited White Hart Lane on New Year's Day. Costa put them ahead, perhaps expected as Chelsea tend to torment Tottenham. Then the role reversal began. Kane started running the league leaders' previously watertight defence ragged. He scored twice and his teammates added three more. It finished 5-3, the only time one of Jose Mourinho's Chelsea teams had conceded five goals.
That result retains a pertinence. It was the first real dent in the armour of invincibility surrounding the team Mourinho constructed with the 2014 signings of Costa and Cesc Fabregas. It was also the first time Mauricio Pochettino's Spurs defeat one of the Premier League powers.
Kane came to epitomise Pochettino's team, leading from the front with boundless enthusiasm. He seems to play a one-man pressing game, rendering him ideal for the Argentine manager's high-energy approach. He is indefatigable and irrepressible. If he threatened to be a one-season wonder, especially in a slow start to the current campaign, a burst of seven goals in four league games means he only trails Romelu Lukaku and the runaway leader Jamie Vardy in the race for the Golden Boot.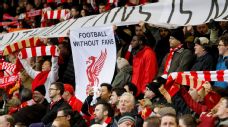 Yet Costa seemed the safer bet three months ago. He had the pedigree to suggest he was no flash in the pan; instead he has one goal in 719 minutes, enduring a 603-minute drought before Saturday's winner against Norwich. He has been the growling face of Chelsea's unexpected impotence.
Like Kane, Costa has personified his team but in a very different way. Rather than naive optimism, he has offered cynicism. Bad tempered, losing sight of ultimate objectives to pursue petty battles, Costa has overcomplicated his game.
Meanwhile there is an essential simplicity to Kane's style of play: his focus remains on scoring goals. He has had 51 shots in the Premier League this season, Costa a mere 23. The sharp differential could be attributed to their teammates and their sides' fortunes: Spurs have taken 10 more points and scored seven more goals. Yet Mourinho's irritation with Costa's reluctance to get in the penalty box and attack the ball was apparent in a public dispute during Tuesday's 4-0 Champions League win over Maccabi Tel Aviv. Pointedly, he noted that Oscar was the man to head in a cross.
In contrast, Kane's persistence is not in doubt. He is emblematic of Tottenham's policy under Pochettino, a manager who gives youth a chance. Costa is a typical Mourinho signing: not a "Galactico" but a player in the next bracket down, bought at the peak of his powers with the emphasis on a short-term impact. He prefers a finisher who is the finished article.
Kane's counterparts at Stamford Bridge are either found in the junior ranks or out on loan: forwards Patrick Bamford, Dominic Solanke, Izzy Brown and Tammy Abraham are all younger than the England international but all are entitled to wonder if they will get the chance Kane was afforded. Not if, as Mourinho said in August, emerging footballers have to be capable of impressing him in 10 minutes on the pitch. Divide games up into such small passages of play and Costa endured 60 successive droughts before his decider against Norwich. The rules may be different for proven players, though, and Costa seems Mourinho's emissary on the pitch, sharing his sour mood and capacity to make enemies.
It was a trait that secured Chelsea their last London derby victory. Costa contrived to get Gabriel sent off in September's 2-0 triumph over Arsenal even if the forward ended up suspended; the FA, unlike referee Mike Dean, identified him as the villain of the piece. Yet the fact remains that despite numerous capital rivalries, Costa has not scored against a London team since he visited White Hart Lane almost 11 months ago. With 12 goals in 14 Premier League derbies, Kane scores at an unrivalled rate in these games. He has found the Arsenal net once and the West Ham goal twice in November alone.
A Londoner is proving his aptitude for such occasions. An import who ought to be more influential. Costa's brilliant beginning at Stamford Bridge long camouflaged his subsequent slowing down. A forward who figured third in the Pichichi behind only Cristiano Ronaldo and Lionel Messi in 2013-14 was still able to hang on to the same spot, behind Sergio Aguero and Kane, in the Golden Boot standings last season.
If Man City's Argentine would have been a worthier inclusion in the PFA team, Costa's catalytic force in Chelsea's title triumph secured his inclusion. A champion in successive seasons, in Spain and England, he has the concrete achievements that have eluded Kane so far. Yet only one of them has enjoyed a superb 2015, and it isn't Costa.
Richard Jolly covers the Premier League and Champions League for ESPN FC. Twitter: @RichJolly.