Ba 'benched for not being Chelsea star'
Demba Ba feels that he was often overlooked by coach Jose Mourinho at Chelsea last season because he is not a "big star."
- Wenger: Arsenal must win at all costs vs. Besiktas
Ba, 29, left Chelsea for Besiktas in the summer, but will be facing Premier League opposition again on Tuesday when the Turkish side host Arsenal in Istanbul for the first leg of their Champions League playoff.
The Senegal striker scored five goals in 19 Premier League appearances in his second and final season at Stamford Bridge last term, although he only started five of those games. Fernando Torres scored the same number of goals in 28 league appearances (16 starts) while Samuel Eto'o -- who has since left the club -- was the Blues' top scorer with nine league goals in 21 games (16 starts).
Even Andre Schurrle, an attacking midfielder, was deployed to lead the line on occasion last season ahead of Ba, who believes his status as a cut-price signing from Newcastle was behind his lack of game time under Mourinho.
"Sometimes when you are at a club with a lot of big stars, the name counts for more than the statistics," he said in the Daily Mail. "Unfortunately, it was like that in my case. But I am happy I moved from Newcastle to Chelsea and achieved what I did."
The former West Ham forward said he still had friends at Chelsea and hoped they win the title this season after ending up without a trophy last term.
"I have lots of friends there," he said. "Eden Hazard is one of my best friends, I am close to Branislav Ivanovic, too. All my wishes are for them to win the league."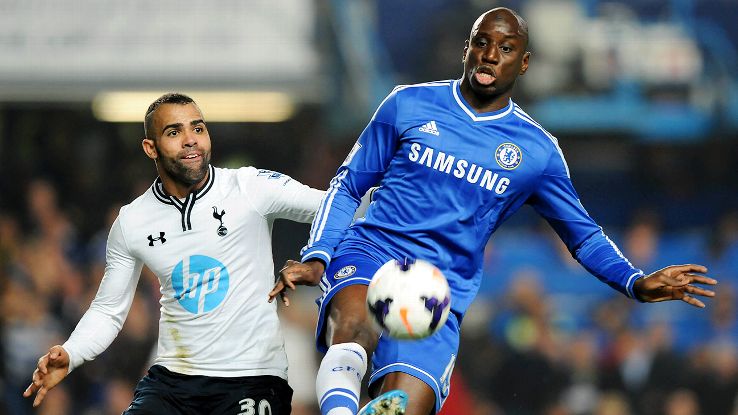 Ba was close to joining Arsenal a year ago, only for the move to be blocked by Mourinho in order to avoid strengthening his London rivals. Rather than lining up for the Gunners, Ba is now aiming to stop them reaching the group stage of the Champions League for a 17th consecutive year.
"I always said the move to Arsenal was close," he said. "I thought the deal was done and I would just go and do the medical, but it went another way.
"Jose has said why it didn't happen. He was honest, he just didn't want to give them a striker who could score goals, especially with the arrival of [Mesut] Ozil. Now I am playing Arsenal in such a big match. It's crazy but I've no regret on everything that happened."