Chelsea doctor Eva Carneiro's role changes after criticism - sources
Chelsea first-team doctor Eva Carneiro has had her role with the club reduced in the wake of criticism by Jose Mourinho, sources have told ESPN FC.
The Chelsea boss was angry that Carneiro rushed onto the pitch in stoppage time of Saturday's 2-2 draw against Swansea to treat Eden Hazard, meaning he had to leave the field as they had a free kick in a dangerous position in search of a last-ditch winner.
Carneiro will officially continue with the same job title but will only work out of Chelsea's Cobham training complex, and will not travel with the squad to games or elsewhere.
The role of head physiotherapist Jon Fearne will not be affected, however, despite him accompanying her in removing Hazard from the pitch. But it is currently unknown whether the shake-up is a direct consequence of Saturday's events.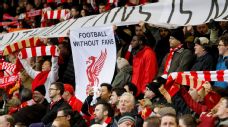 Mourinho was visibly furious with their actions, and ran from his technical area to berate them. He later followed that by criticising Carneiro and Fearne in three separate media interviews, accusing them of not understanding the game.
This was all despite sources stating that Mourinho himself had been told Hazard himself wanted to come off.
Chelsea's stock response to the media on the matter has been that they "don't comment on internal staffing matters," and are unwilling to elaborate further.
Carneiro herself referenced the incident in a Facebook post on Monday, stating: "I would like to thank the general public for their overwhelming support. Really very much appreciated."
That was a rare public comment from any of Chelsea's backroom staff, given the fact that the club's media department prefers them to keep a low profile, and it raises the possibility that Mourinho may have been equally unhappy with this.