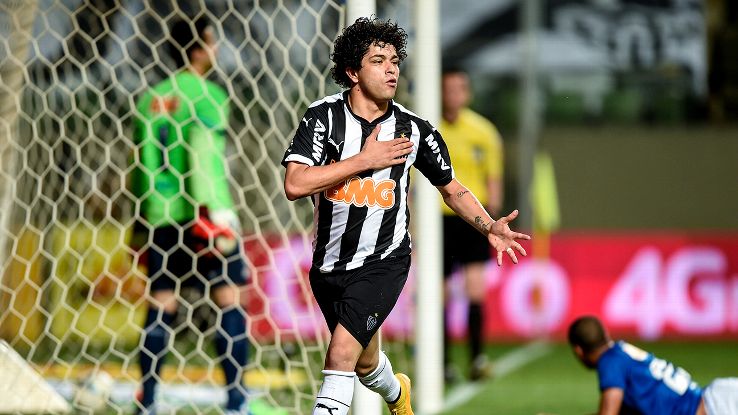 BELO HORIZONTE, Brazil -- Striker Luan and Argentine forward Jesus Datolo each scored a goal to help Atletico Mineiro defeat rivals Cruzeiro 2-0 in the first leg of the Brazilian Cup final on Wednesday.
Atlético MG
Cruzeiro
Game Details
Luan opened the scoring with a header in the ninth minute and Datolo doubled the lead with a left-footed shot from inside the area in the 59th at the Independencia Stadium in Belo Horizonte.
Cruzeiro complained that Luan was offside in the first goal, and also were aggrieved over non-called handball...