Man City's opponents Borussia Monchengladbach seek glory again
As kids, we were proper street footballers. This was becoming rare even then, in the late 1970s, but we lived just off the main road on a residential street, so there were hardly any cars during the day. Numerous children all milled about outside.
The coolest kid on our street was Markus. He lived alone with his mum, which was so unusual back then that it gave him an aura of mysteriousness. Markus also happened to be the best player around.
What made him really cool, though, was that he supported Borussia Monchengladbach. Not only that; he was also the only boy on our street, in our borough and perhaps in our city who owned what we would today call a replica shirt.
It was the now-iconic white Gladbach shirt, with the green and black stripes across the shoulders and the "erdgas Heizung" endorsement across the front. (In case you know the shirt and have always wondered what this means, the rather prosaic English translation is "natural gas heating".)
Without giving it another thought, we all supported local clubs. Most of us rooted for Borussia Dortmund, based just a stone's throw away, but there were also a few Schalke and Bochum fans. I had never met anyone who supported a big team from far away like Bayern Munich, Cologne or Hamburg. He would have stuck out like a sore thumb and been ridiculed.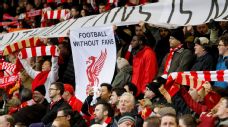 But Markus wasn't. Gladbach were unlike Munich, Cologne or Hamburg. Domestically, they were the most successful German team of the 1970s, winning five league titles to Bayern's three, yet that didn't make the club unlikeable. Quite the contrary, everyone on our street had a soft spot for them.
We didn't even bear a grudge on that day in April 1978 when they beat Dortmund 12-0, still the biggest win in Bundesliga history. When the final whistle sounded and everybody turned off the radio, Markus came out to play in his white "erdgas" shirt but gracefully and thankfully, he didn't mention the rout.
Maybe he fought back a 12-year-old's natural urge to mouth off because he possessed decency beyond his age. But it's more likely he kept quiet because his team had just lost the league title on goal difference despite scoring more goals on the last day than anyone before or since.
Somehow, that was typically Gladbach. Misery and mishap accompanied that team just as often as glory and success. Especially in the precursor to the Champions League, the old European Cup.
In 1970, Gladbach lost the very first penalty shoot-out in this competition -- against an English side, Everton, no less. Almost exactly one year later, in October 1971, Gladbach ran rampant against Inter Milan and won 7-1. However, the result was annulled because of a can thrown from the stands that may or may not have hit an Italian player.
And a few seasons later, in March 1976, Gladbach scored three times away at Real Madrid and yet only drew 1-1 to go out on away goals. That was because the Dutch referee disallowed two perfectly legal goals and awarded the hosts a contentious free kick that led to Real's crucial equaliser.
I may be saying this with the benefit of hindsight, but I think another reason why Gladbach were everyone's second team, secretly or not, during the 1970s was that we subconsciously felt the team known as the Foals couldn't gallop forever. The club was gallantly but glaringly punching above its weight. And as we all know, you can't beat the odds permanently.
And what may have been the odds of a pretty small city like Monchengladbach spawning more than half a dozen future West German internationals in a short span of time?
Horst-Dieter Hottges and Herbert Laumen (both born in 1943), Gunter Netzer (1944), Jupp Heynckes (1945) and the Kremers twins, Helmut and Erwin (1949), are all sons of the city. Add to this Berti Vogts (1946), who grew up fewer than nine miles away, and you have an area populated by barely 110,000 people in the 1940s producing seven famous footballers in just six years.
This unlikely concentration of talent in an even more unlikely place -- Monchengladbach has a tiny catchment area -- took the local club to the Bundesliga in the mid-1960s.
The rest was down to two men. One was the genius coach Hennes Weisweiler, ironically a Cologne boy through-and-through. The other was Helmut Grashoff, the son of a North German Frigate Captain, who became Gladbach's business manager in 1966. It was Grashoff's job to take care of finances and gently break it to his coach each summer that there was no money for transfers.
It was Weisweiler's job to make the team not only exciting but also successful and replace all those players seeking greener pastures. Hottges left for Bremen; the Kremers brothers relocated to Offenbach; Heynckes joined Hannover 96 and Netzer signed for Real Madrid.
Gladbach's transfers during those years were nothing short of amazing. In 1972 alone, Weisweiler and Grashoff signed two young Danes, Allan Simonsen and Henning Jensen, plus an 18-year-old Uli Stielike for a pittance.
As mentioned, European glory tended to elude this team because of plain bad luck and misfortune beyond their control. And because of Liverpool. In 1973, the Reds won the two-legged UEFA Cup final against Gladbach, 3-2 on aggregate; Heynckes wasting a penalty in the away leg.
Four years later, in 1977, the two sides met in the European Cup final in Rome. This was the night of the famous Liverpool banner dedicated to Joey Jones, which read: "Joey Ate The Frogs Legs, Made The Swiss Roll, Now He's Munching Gladbach." Well, he did, as the English ran out 3-1 winners. In the following season, Liverpool knocked out Gladbach in the European Cup semifinals.
When I talked to former Gladbach midfielder Horst Wohlers a few years ago, he said: "Liverpool just didn't suit us. In the 1970s, you had a lot more space and time on the ball than you have today -- but not when you played Liverpool. They always came at you, they never gave you any time. It was almost like modern football. Maybe we weren't properly prepared for that."
Wohlers also voiced a popular theory that seeks to explain why Bayern struggled in the league yet waltzed through Europe -- while it was the other way round for Gladbach. "Bayern weren't better than us, they were different," he said.
"When we were ahead 2-0 or 3-0, no-one dared to conserve energy. Because we had players like Vogts and [Rainer] Bonhof, guys who always floored it. They would tell us: 'I'll kick your ass if you stop running now!' But when Bayern were in the lead, they said: 'Now let's step down a gear and run down the clock.' Lacking this attitude may have hurt us in the European Cup."
However, it's not as if Gladbach always fell at the final hurdle in Europe. In Weisweiler's eleventh, and last, season with the team, Borussia won the 1975 UEFA Cup against FC Twente from Enschede.
The Dutch had knocked out Ipswich Town and Juventus en route to the two-legged final and when they came away from Germany with a scoreless draw, naysayers whispered Gladbach would fail to go all the way yet again.
But in Enschede, Gladbach put things beyond doubt within the first 10 minutes. Simonsen scored with a powerful shot from the edge of the penalty area, then Heynckes capitalised on a defensive error. The final result was 5-1 and Gladbach became the first German team to lift the trophy now known as the Europa League.
Borussia would repeat this triumph before their glory decade was over. In 1979, under coach Udo Lattek, the Germans won a tense and close final against Red Star Belgrade, 2-1 on aggregate.
It wasn't as easy on the eye as people had come to expect from Gladbach -- they needed a spectacular own goal and a highly dubious penalty to squeeze past the Yugoslavs.
But they were coming to the end of the road and they knew it. The story goes that Vogts told his teammates: "Take a good look at this trophy. It's the last Borussia will lift for a long time."
It's not apocryphal.
"Vogts did make that statement and I recall the words well," Wohlers told me.
"No-one at the club was angered by this prediction, because we all knew he was right. By 1979, you could already tell that Gladbach would no longer be able to compete with clubs such as Bayern Munich or Hamburg."
The incredible thing was not that Gladbach went into decline when the 1970s ended; it was that they spent the entire decade at the top.
The Dutch statistician Bert Kassies has calculated that if the UEFA club coefficient had been in existence back then, Gladbach would have been the top-ranked European club for every year between 1975 and 1980, ahead of teams like Bayern Munich, Barcelona or Liverpool.
"Yes, we won the 1979 UEFA Cup," Wohlers told me. "But we did it being only a mid-table club in the league. Then, Simonsen left for Barcelona and Vogts finished his career. You can replace one key player, but not so many. Perhaps Lattek failed to bring in young blood, but it was an almost impossible task. It's a miracle that we dominated for as long as we did in the first place."
One of the teams Gladbach defeated during that 1978-79 UEFA Cup run was Manchester City. The sides have never met again since but will finally renew their acquaintance on Wednesday night in the Champions League.
It should have been a festive occasion for Borussia, but -- typical Gladbach luck, one is tempted to say -- their beloved coach Lucien Favre, whom some people were already comparing to Weisweiler, unexpectedly stepped down on Sept. 20, stunning the team's fans -- like my childhood friend Markus.
He supposedly moved down south to work for a big company, but I don't know where he is or what he's doing these days.
So I can't tell you what happened to the white "erdgas" shirt. I hope it's safely tucked away, patiently awaiting the return of Gladbach's glory days in Europe.
Uli covers German football for ESPN FC and has written over 400 columns since 2002.