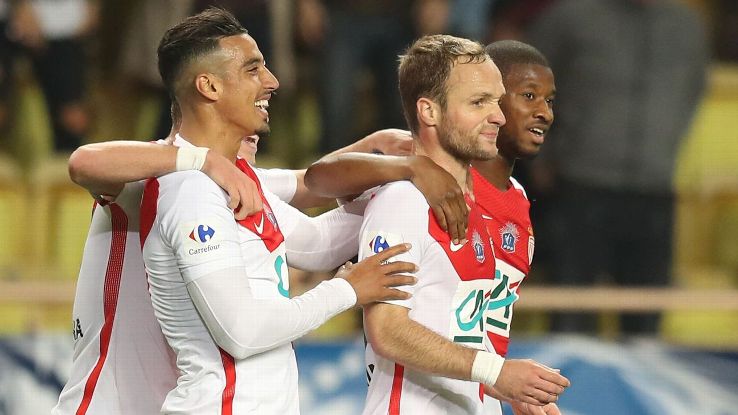 Valere Germain scored twice to help Monaco beat Lille 2-1 in the Coupe de France quarterfinals on Tuesday.
The Monaco captain opened the scoring with a remarkable goal in the 35th minute, tapping the ball around a Lille defender before firing a shot into the roof of the net.
And after Carlens Arcus was sent off for Lille five minutes later, Germain tucked home a cross to double Monaco's lead, which held up despite Anwar El Ghazi's late consolation for the visitors.
Guingamp also advanced...