Mauro Icardi will lead Inter by example when Juventus visit San Siro
Fifteen Inter players were called up to represent their countries over the past fortnight, but Serie A's youngest Capocannoniere in 38 years was not among them. Mauro Icardi celebrated his 22nd birthday by banging in 22 league goals last season, enough to finish joint-top of the scoring charts alongside Luca Toni and yet still not sufficient to persuade Argentina's coaches he was ready for an international recall.
He has played only once for the Albiceleste, making a brief cameo off the bench against Uruguay in 2013. In part, he is a victim of circumstance. His nation is blessed with an overabundance of attacking talent, from Sergio Aguero through to Carlos Tevez, Angel Di Maria, Gonzalo Higuain, Javier Pastore, Ezequiel Lavezzi and, of course, Lionel Messi (although the latter was unavailable for this latest round of games due to injury).
Icardi's cause, though, might also have been damaged by his love life. He would tell you that he only followed his heart by pursuing a relationship with Wanda Nara, now his wife and mother to his child, but to his former teammate and her former husband Maxi Lopez, their relationship will never be anything less than a grand betrayal.
For all that the Argentina manager, Tata Martino, might protest that he selects his teams purely on footballing merit, this saga has coloured his perception of the Inter striker. As he put it in an interview with Gazzetta dello Sport in March, "If you ask me whether I like Icardi's behaviour, I will tell you that I don't."
Internazionale
Juventus
Game Details
Not that the player seems too anxious about his international prospects. Icardi has spoken of wanting to represent Argentina but often in distant terms, as though he believes it is something to worry about later in his career. During an interview with Corriere dello Sport this summer he stated he would like to win things for his country "after having achieved great satisfactions with Inter."
Such words can only have gone down well at the Nerazzurri's Appiano Gentile training ground. Icardi's continued absence from the Argentina set-up suits Inter perfectly, allowing him to avoid the twin risks of injury and exhaustion that go with international breaks such as the one just passed, when he would otherwise have needed to make a 15,000-mile round trip to play two games in six days.
And if ever there was a week when the club was keen to keep the striker close, this would be it. On Sunday, Inter face Juventus in the most important Derby d'Italia for years. There might not be a player in all of Serie A who relishes playing the Bianconeri as much as Icardi does.
As he put it during one recent interview, "Every time I touch the ball against Juve, it goes in." That might not strictly be accurate, but he has scored in each of the five games he has played against them in his professional career to date. His strike rate vs. Juventus stands at a remarkable one goal for every 64 minutes that he is on the pitch.
This streak began in improbable circumstances in January 2013. Representing Sampdoria in what was his first season in the Italian top flight, Icardi scored twice in a come-from-behind 2-1 victory at Juventus Stadium. His team had been a goal and a man down after half an hour.
"You ought to thank me," Gigi Buffon shouted to Icardi in tunnel outside the changing rooms afterward, referencing the blunder he had made in letting the equaliser squirm underneath his hands en route to the back of the net. But as Icardi was quick to point out, there was very little the goalkeeper could have done about his second, blasted with ferocious force into the roof of the net.
Buffon was absent from the next meeting, rested by a Juventus team that had already sealed the Scudetto. Samp beat them again, Icardi side-footing home the final goal in a 3-2 triumph. The strike was no less enjoyed for the fact Marco Storari was between the sticks. Asked recently if goals scored past Buffon felt extra special, Icardi replied, "I don't look too much at these things. Goalkeepers are all the same."
Juventus themselves were among the clubs who showed an interest in signing him from Sampdoria in the summer of 2013, but Inter acted decisively to snap him up for €12 million. His first goal for his new club arrived, inevitably, against the Bianconeri in a 1-1 draw that September. He was an unused substitute in the return match later in the campaign but played, and scored, in both meetings with Juve last season.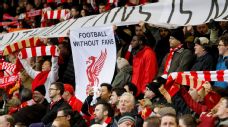 A goal in the Derby d'Italia will always matter to supporters. Recalling his first in an interview with La Repubblica, Icardi said, "I noticed two things: that the stadium was shaking and the faces of the fans were contorted with emotion. Beautiful -- even if Juventus did equalise a minute later."
But a strike on Sunday could mean so much more. Beyond bragging rights, this is a game whose outcome could have a major impact on the developing title race.
A victory for Inter would renew confidence in their ability to challenge for the Scudetto after slip-ups against Fiorentina and Sampdoria, as well as leaving them 11 points clear of the Bianconeri after just eight rounds. Conversely, a Juventus win might provide the reigning champions with the boost they need after a miserable start to this season.
Do not expect Icardi to be daunted by the occasion. This is a man who grabbed his first Serie A goal for Sampdoria in the derby against Genoa; a man who, presented with the opportunity of a late penalty in a game that Inter were losing 2-1 at Napoli in March, converted with a Panenka.
If further evidence were required of his extraordinary self-belief, then you might find it in his reaction to the news he would appear alongside Messi on the cover of the Italian edition of EA Sports' FIFA 16. When one reporter asked what he had done to deserve such an honour, Icardi responded: "Simple: I scored a sackload of goals last season."
He is a man who claims not to hear the jeers and whistles of opposing fans, saying they "go in one ear and out the other," but whose performances suggest rather that he hears them very well and raises his game accordingly. Icardi was heckled relentlessly when he returned to face Sampdoria -- who had signed Maxi Lopez in the interim -- in April. He scored twice in what became known as the "Wanda Derby," whereas Lopez missed a penalty.
The atmosphere will be rather different Sunday at San Siro, where supporters have grown to adore him. In their eyes, he is the heir to Diego Milito -- a single-minded penalty-box striker.
His manager, Roberto Mancini, sees something even greater, naming Icardi as club captain this summer. Not everyone agreed with that decision, and many have questioned whether the player boasts the maturity and authority required for the role.
Perhaps, though, this decision was designed more to help Icardi than the players around him. "The armband has caused me to grow up from a footballing standpoint," he told Sportweek magazine. "On the pitch I have more responsibility."
Against Juventus, he will be called on to lead not through bellowed instructions and support for his teammates, but simply by setting a goal-scoring example.
Paolo Bandini is a writer and broadcaster who contributes to ESPN FC, The Guardian and The Score, among others. Follow him on Twitter @Paolo_Bandini.