Mainz
Bayern Munich
Game Details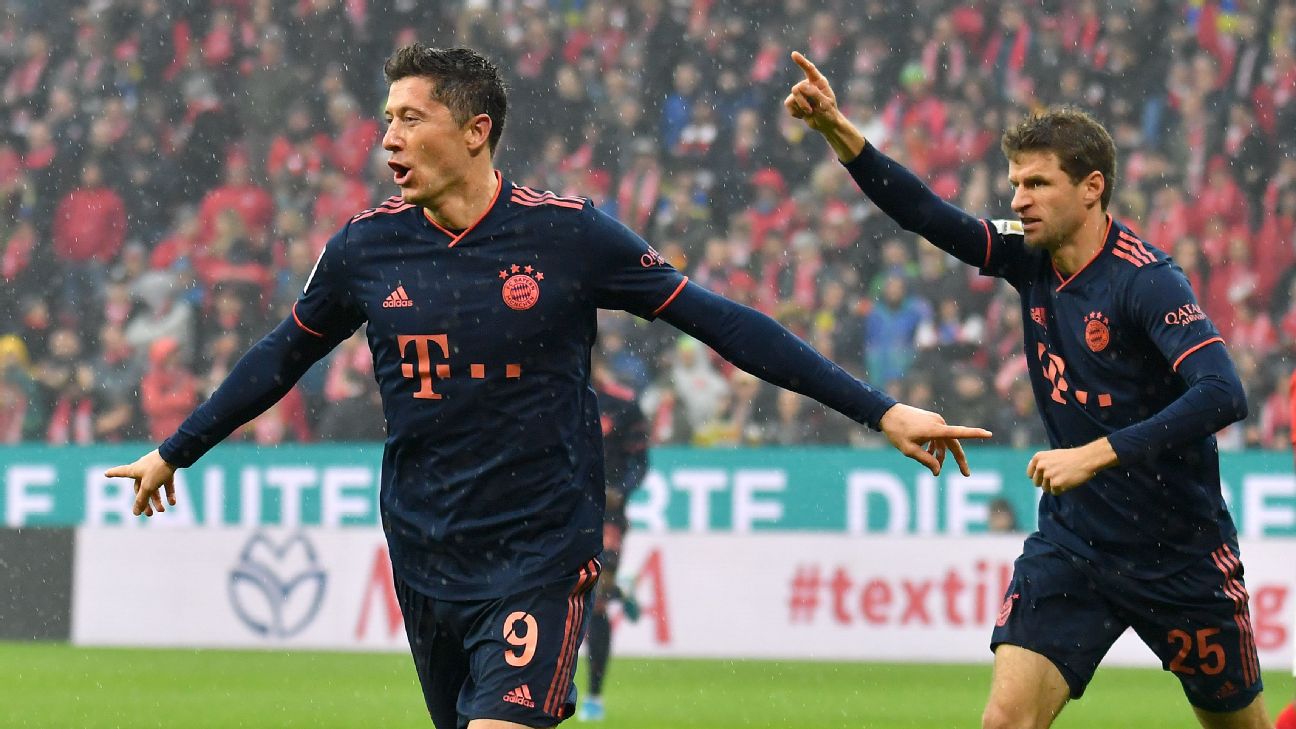 Bayern Munich scored three goals in the opening 26 minutes to win 3-1 away at Mainz on Saturday and go two points clear at the top of the Bundesliga with their sixth straight win.
Top scorer Robert Lewandowski headed in his 22nd league goal in the eighth minute and Thomas Muller and Thiago Alcantara added two more to lift the Bavarians to 42 points, two ahead of RB Leipzig who face Borussia Monchengladbach later.
Bayern's fast start was enough to win the game and Mainz, who cut the deficit on the...