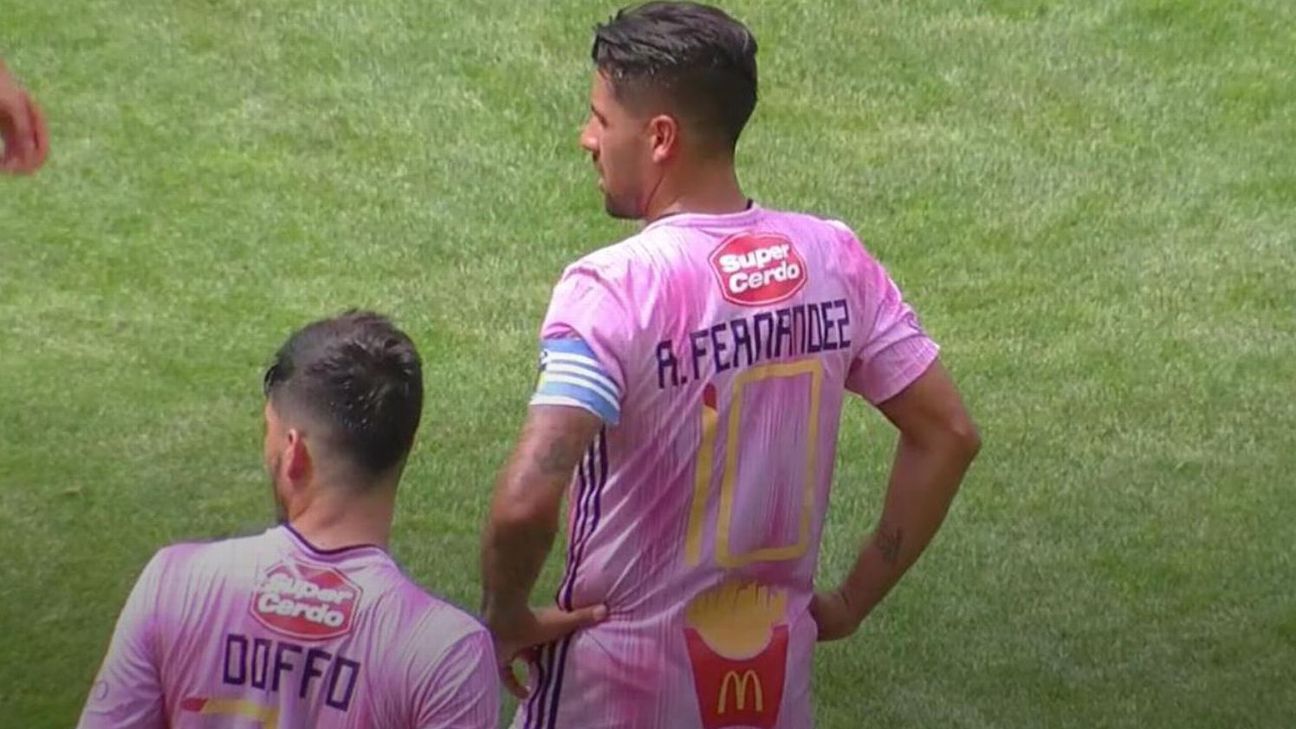 With the 2019 Chilean league season kicking off over the weekend, O'Higgins were able to debut their mouthwatering new away kit.
While the pink shirt itself immediately caught the eye, the numbers on the back caused something of a stir among fans.
As part of O'Higgins' sponsorship deal with McDonald's, the numbers on the back have been designed to look like french fries dipped in ketchup.
O'Higgins debut their contender for ugliest kit of the season against Huachipato... featuring shirt numbers made from McDonald's chips dipped in ketchup... pic.twitter.com/MHbW0QDSBj

— Matias Grez (@matias_grez) February 17, 2019
Corporate shill, and almost entirely illegible from a distance of more than a few feet away? The perfect combination.
Back...