Keeping Cristiano Ronaldo happy might be Rafa Benitez's toughest task
Rafa Benitez is a good football manager. This is not up for debate. You do not win one Champions League, two national titles, two national cups and a pair of UEFA Cup/Europa League trophies without knowing what you're doing. But if he wants to be remembered as a great football manager, he needs to work on his personal skills.
When you take over at Real Madrid, which he did after the end of last season, there are only a couple of rules by which to live. One: Win stuff. Two: Don't upset Cristiano Ronaldo. Benitez hasn't even managed his first competitive game yet, but he may have already broken rule number two.
In Benitez's defence, the training ground spat caught on camera this week may have been overblown. A professional footballer whining and complaining about perceived injustices? These people are professional footballers because they are ferociously competitive. Even the weakest members of any squad will have seen off the competition at every age level, surviving every cull, forcing themselves through the churn and ensuring that they are part of the one percent who prevail.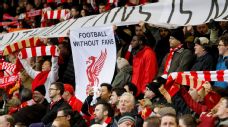 But this is Ronaldo, an odd chap but one who has turned himself into one of the greatest footballers of all time through strength of personality and dedication to his craft. Imagine how competitive you have to be to get that good. Disallow his goal in training? You might as well date his sister, leave her in the restaurant with the bill, kick out the bathroom window and run. Ronaldo being competitive in training is not news. Ronaldo not being competitive in training; now that would be news.
No, Benitez's real howler came last week in a press conference when he was asked if Ronaldo was the best footballer in the world.
This is already a silly question because footballers are not avatars in computer games with rigid and tangible statistical attributes. They are humans. Their form ebbs and flows, while their performances are determined not only by their own efforts but also by the efforts and abilities of those around them.
Ronaldo and Lionel Messi are two of the best players ever, and the right answer would be to simply say that and then perhaps remark that we are fortunate to have them both in our lives at the same time. Unless, of course, you're the Real Madrid manager. In which case the right answer is YES.
Instead, Benitez said this: "He is one of the best in the world. It's difficult to pick the best. I think Cristiano, [Gareth] Bale, [Karim] Benzema or James Rodriguez are all there and then everyone has the player they think is slightly above the rest."
Slightly? He thinks Ronaldo is "slightly" above Benzema? Benzema is a fine striker, arguably one of the top forwards in Europe, but he's barely even the same species as Ronaldo. Since arriving at Real Madrid in 2009, Benzema has scored at the rate of just under one goal every other game. Ronaldo has scored at the rate of more than one goal every single game. Benzema can turn a game with a decent finish. Ronaldo can drag his entire nation to an international tournament. Ronaldo is a preposterous athlete, the absolute physical pinnacle, a legitimate phenomenon. Benzema is merely a good striker.
The problem is that Ronaldo has an ego like a party balloon. It's inflated and it doesn't take much to make it explode. Everyone knows this. Why doesn't Benitez know this?
Ronaldo is reported to have been upset when he felt that Real Madrid's hierarchy weren't supporting him enough for individual awards. Ronaldo is rumoured to have been upset when it emerged that Bale would cost more than he did, so much so that his club were telling reporters that the world record for a transfer had not been broken while Tottenham's press officers were adamant that it had. Ronaldo is reported to have thrown a fit last season when GPS technology proved that he was no longer the fastest player at the club. But you put up with this and you allow this because he's Ronaldo!
This is not the first time that Benitez's manner has raised eyebrows, either. When star striker Fernando Torres was expecting his first child, Benitez came over to congratulate him at Melwood, the Liverpool training ground. Torres expected to be asked how his wife was doing, but wires had been crossed. Benitez simply wanted to congratulate him for attacking the near post in his last game.
This is because in his own way, Benitez is every bit as odd as Ronaldo. While the player is obsessed with refining his physical talents, Benitez is obsessed with the cerebral side of the game. He never, ever, ever stops thinking about it. He is objective and focused, and this is precisely where the problems start. Objectivity made him think that John Terry's days were numbered and as Chelsea manager, Benitez duly dropped him. Last season Chelsea won the title and Terry played every minute of every game.
Benitez does tactics. He doesn't do politics. He fell out with the owners at Valencia. He fell out with the owners at Liverpool. He couldn't convince the fans or the owners that he should be retained at Chelsea or Internazionale. He's a good football manager, but he is at a football club that is loaded with egos and that is followed by fans who will turn very, very quickly.
If you want to survive at Real Madrid, you win stuff and you do not upset important people. And if someone asks you if Cristiano Ronaldo is a god, you say yes!
Iain Macintosh covers the Premier League and Champions League for ESPN FC. Follow him on Twitter @IainMacintosh.