Tottenham's move from White Hart Lane leads to Wembley issues
Cristiano Ronaldo wrote two pieces of Champions League history last Saturday.
Before his winning spot kick crowned Real Madrid European champions for the 11th time, Tottenham announced a deal with the Football Association to play 2016-17 Champions League home matches at Wembley, meaning Ronaldo is the last player to score a Champions League goal at White Hart Lane -- during the 2010-11 quarterfinal in Spurs' only foray into the competition to date.
The club will also use Wembley as a temporary home for all domestic and European home games during the 2017-18 season while White Hart Lane is demolished and their new 61,000-capacity stadium -- adjacent to the current ground and due to open for the start of the 2018-19 campaign -- is completed.
The Tottenham Hotspur Supporters' Trust (THST) acknowledged Spurs fans "value European nights at the Lane," but described next season's move to Wembley as "the only pragmatic and realistic option."
Building work has already begun to remove 4,000 seats from White Hart Lane's North East corner, leaving the stadium unable to meet some UEFA requirements to stage European football. Additionally, further UEFA capacity restrictions, plus the loss of seats, would have made it difficult for Spurs to accommodate their 28,000 season-ticket holders and nearly impossible for some 70,000 club members to get tickets.
The move to Wembley for domestic matches as well as European home games in 2017-18, meanwhile, was greeted warmly because the alternative considered by the club was stadium:mk, the 30,500-capacity home of MK Dons, 50 miles outside London.
THST launched a London Ground for a London Club campaign and fans lobbied FA chairman Greg Dyke. There were advantages to stadium:mk -- cheaper rent and modern facilities, allowing Spurs to earn more matchday revenue than at the Lane -- but they settled on Wembley
The deal includes the option of an extra year at English football's national stadium should Spurs' new stadium hit delays, and is initially worth around £26 million to the FA.
Spurs were open to sharing Wembley with Chelsea, who plan to redevelop Stamford Bridge, but the Blues were not ready to negotiate. However, the FA hopes Chelsea will take Wembley when Spurs leave and Dyke has suggested the Blues could stay for three years. An ideal scenario for the governing body would be for Spurs to take Wembley for two seasons and Chelsea for the next three. That would result in a huge windfall, which Dyke and FA chief executive Martin Glenn say will be pumped into grassroots football.
In the circumstances, the deal makes sense for Spurs but they face a battle to make Wembley feel like home. The club will be given significant office space -- the FA have already begun rearranging staff -- at Wembley, in part because UEFA requires some prematch formalities to take place at the match venue. The majority of matches in 2017-18 will have a maximum capacity of 50,800, owing to Brent Council stipulations that only 37 full-capacity events can be staged at Wembley per year, but Spurs will be allowed to fill the stadium for their biggest clashes.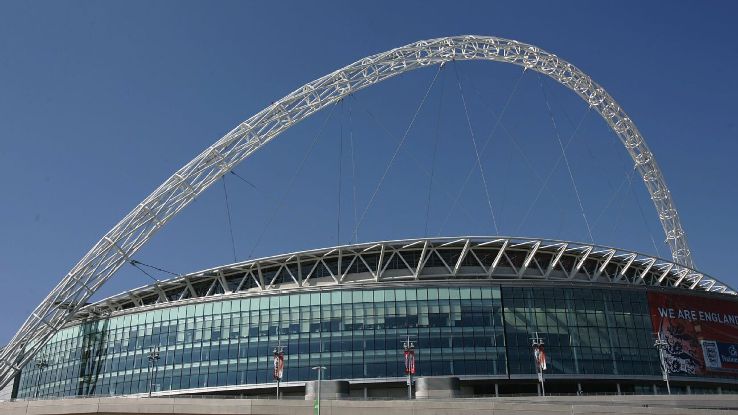 Spurs are yet to make a decision on Wembley ticket pricing for next term but THST have called for "accessible pricing". Last season, the club was criticised for increasing the price of their Europa League round of 16 home clash with Borussia Dortmund.
The FA are open to the club training regularly at Wembley next campaign, to allow them to get used to the surface, but again there are UEFA rules to consider. The opposition team has use of the stadium on matchday and the day before.
Meanwhile, Arsene Wenger described Arsenal's two seasons of Champions League football at Wembley as a "nightmare," largely due to a sense of unfamiliarity. Like their rivals, Spurs will have to adapt to their new surroundings quickly but a European campaign will allow them to get settled ahead of a full 2017-18 at England's national stadium.
The success of the move will come down to results. Arsenal failed to get beyond the group stage in both their Champions League campaigns at Wembley, so it's no surprise Wenger did not feel at home there.
If Spurs fare well against Ronaldo and co. next season and impress at Wembley in the following campaign, they will look back on their stay more fondly.
Dan is ESPN FC's Tottenham correspondent. Follow him on Twitter: @Dan_KP.