Werder Bremen

Borussia Dortmund
Game Details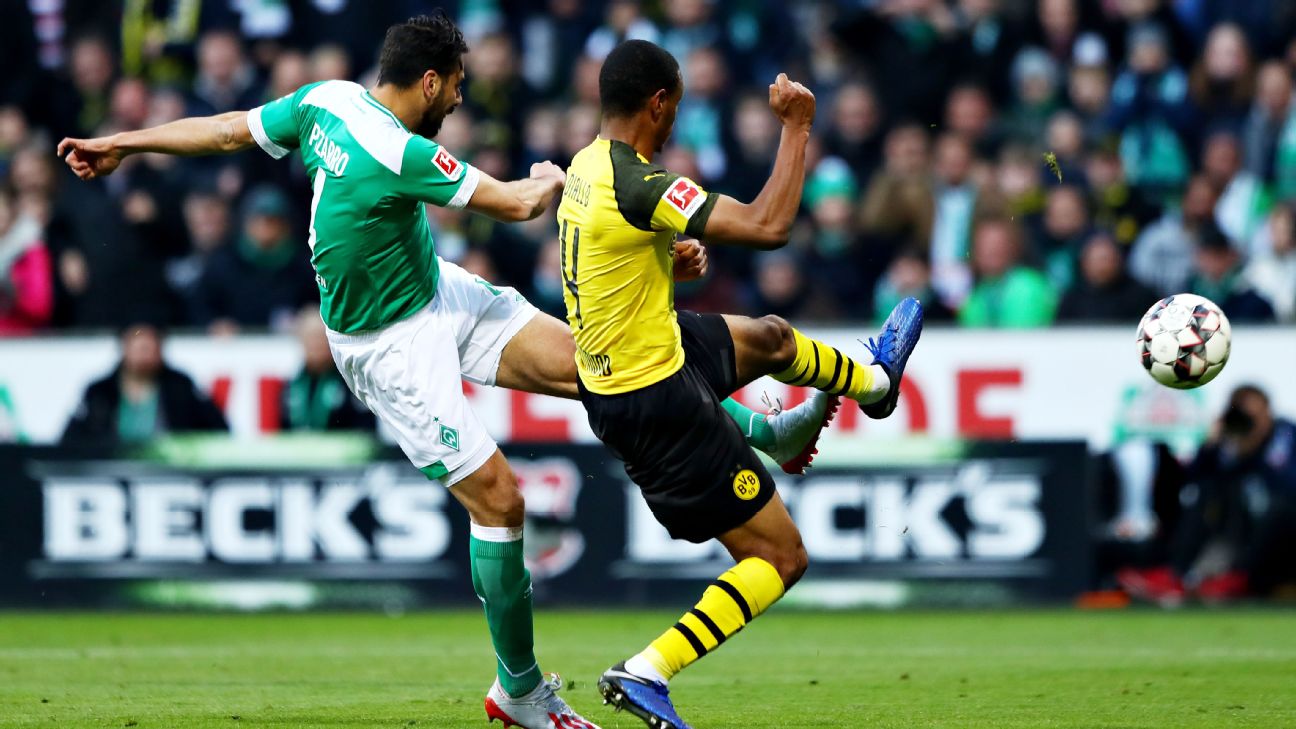 Forty-year-old Claudio Pizarro handed Borussia Dortmund's Bundesliga title hopes a potentially fatal blow when he scored Werder Bremen's equaliser, completing their fightback from two goals down, in a thrilling 2-2 draw on Saturday.
Two stunning first-half goals, a solo effort from Christian Pulisic and a free kick from Paco Alcacer, gave Dortmund a 2-0 lead and put them in complete control before they self-destructed after halftime.
Kevin Moehwald pulled one back with a shot which slipped through...