Think the Premier League was exciting last season? Just wait ...
A single football match is one telling of a hundred stories, a small drama in every hard tackle, in every substitution, in every counter and cross. Fates of players and managers and the hearts of entire cities will move depending on how those dramas finally combine and unfold.
- The Luck Index 2019: City lucky, Man United unlucky?
- Fantasy Soccer: Christian Pulisic headlines 10 exciting newcomers
- Why Man United paying £80m for Harry Maguire is a good deal
There are 380 matches, 380 chances to change everything, in the impossible spectacle that is the Premier League season. The last campaign was riveting to its finish: After all that, Manchester City held off Liverpool by a single precious point, and Spurs qualified for the Champions League by the same slim margin over archrival Arsenal.
Somehow, the 2019-20 season looks to be even more compelling. This weekend's opening fixtures alone should become the first few lines of a classic.
At the very top of the table, there's no reason to think that Pep Guardiola and Jurgen Klopp won't again duel for supremacy in football's best rivalry. Let's take a moment to remember that Liverpool lost a single match last season and weren't good enough to win the league. They lost once and finished second.
The margin between Pep's manic collection of intricacies (now including young Rodri, declared "a perfect fit" by perpetual Player of the Year candidate Kevin De Bruyne) and Klopp's speed-metal approach couldn't be finer. Every game involving either City or Liverpool -- the first clash between them takes place on Nov. 9 at Anfield -- will feel like a must-win.
The remaining big clubs will contribute their share to the plot. Can Harry Kane and Spurs, finally back home in Tottenham, crack City's stranglehold on the title? (No.) Will Unai Emery be able to harness Arsenal's dynamic front three -- welcome to London, Nicolas Pepe -- and lift the Gunners into the top four? (He'll be in trouble if he can't.) What will Chelsea look like without Eden Hazard in the lineup but with club legend Frank Lampard at the helm and American Christian Pulisic on the gallop? (Less like statues.) Where will Manchester United finish under Ole Gunnar Solskjaer's wildly erratic watch? (Sixth.)
The middle of the table, rather than playing its usual function of skimmed second act, is poised to be more exciting than it has been in years. There's a real opportunity for the forgotten sides that usually compete for seventh to finish in the top six, with Leicester City and the ascendant Wolves each in with a chance to upstage Man United especially. Imagine the hysterics at Old Trafford.
No, wait. Close your eyes and imagine. [Takes drag off cigarette.] Oh, that's the good stuff.
On the subject of perfection, this season's table is as close to flawless in its assembly as we could wish. Last year's relegation battle was largely foregone. Fulham will be missed, if only because Craven Cottage is a jewel, but Huddersfield Town's top-flight tenure might soon be seen as anomalous as Blackpool's. What the hell was that?
Instead, the Premier League returns to Sheffield, England's capital of defiance, for the first time in 12 seasons with the promotion of attack-minded Sheffield United. Mighty Birmingham, too, has ended its briefer exile with Aston Villa's playoff triumph. Look for Jack Grealish, with his Peaky Blinders haircut and creative footwork, to become a star. And Norwich City soared in the Championship last season, scoring a thrilling 93 goals on their way to 94 points and promotion to the top flight.
Which clubs don't belong up top? Bournemouth still seem a strange diversion, but Eddie Howe's Cherries play such an attractive, optimistic game, it's difficult to begrudge them a spot. Trading Brighton out for Leeds, say, might provide the more "complete" Premier League, but that's editing for the sake of change: The bottom of this year's table will provide plenty of interest ... and trouble for the better clubs.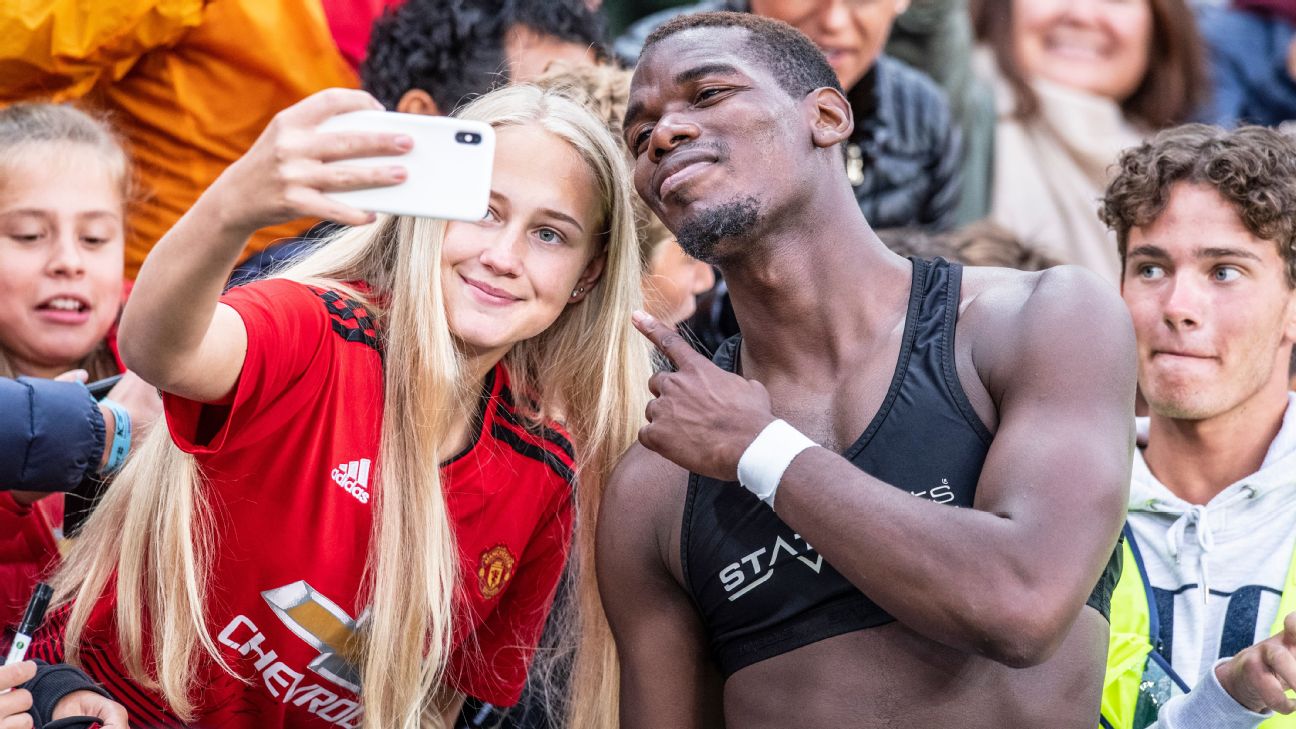 One widely discussed AI-driven forecast, led by BT Sport, predicts that Newcastle United, Norwich City and Sheffield United will each earn more than 30 points but still be relegated. The point totals, if not the sides that earn them, seem about right. The same model suggests that only 12 points will separate last place from the eleventh spot, in contrast to last season's gap of 34. Incredibly, that seems right, too.
There's no longer much debate whether the modern Premier League is the most compelling in the world. Last season's Champions League and Europa League finals, which featured all English clubs, put an end to the argument. The EPL is the work that casts a shadow on other giant works.
Now watch the Premier League become the best-written version of itself. None of its lines should be wasted; its magnificent cast of characters should each play his due role. And like all good stories, its finish should be equal parts surprising and inevitable -- if we're lucky, a drama so perfect that it becomes a fairy tale.
Once upon a time is about to begin.