Italy's Antonio Conte says Group E rivals Belgium are Euro 2016 favourites
Italy coach Antonio Conte acknowledged that Belgium are among the favourites at Euro 2016 after they were drawn together in a most difficult Group E along with Sweden and the Republic of Ireland.
Belgium are the top-ranked side in the world in the FIFA rankings and enter next summer's finals having lost just one of their 10 qualifying matches.
Conte said the Belgians are on a different level from the rest of the Group E challengers.
"I think Belgium are an excellent team, and are among the favourites for the final stages," the Azzurri coach said. "They have a young team, and a lot of top players in their ranks.
"Then I see pretty equal teams with Sweden, us and Ireland. I think Belgium are among the favourites."
Belgian FA president Francois De Keersmaecker said the opening match against Italy "will be a spectacle."
"It's a tough draw, but with enough desire we should be able to beat anyone," he said. "But it is a top draw, so it is something to look forward to. We have to go for it. It is not an easy group, with Ireland and Sweden. Every match can be decisive."
After the Italy test, Belgium goalkeeper Thibaut Courtois said his side also face a difficult challenge to stop Zlatan Ibrahimovic and Sweden.
"It is not the easiest draw but we have to deal with it," the Chelsea No. 1 said. "Italy are always a difficult opponent, Sweden with Ibrahimovic will be difficult, and Ireland always have a strong team unit and are always difficult to beat at these tournaments.
"We have to be right on top form from the start. Hopefully we do well against Italy, who are our biggest rivals in terms of winning the group."
Italy and Sweden have played some memorable games at the Euros before, with the Azzurri knocking out Sweden in 2000, while Ibrahimovic's back-heeled goal earned Sweden a crucial point in 2004.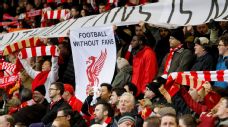 With such lofty opponents, Republic of Ireland manager Martin O'Neill said: "It couldn't get tougher. Italy, who should be in Pot 1, the top-ranked side in the world Belgium, plus Sweden.
"It is something to look forward to for the fans but it couldn't be tougher.
"Sweden in the first game is something to look forward to, let's go for it and leave nothing behind.
"Now we know who we are up against, we can study players individually. It is a bit of a maze but we'll get down to plotting something and hope these plans stay with us."