How the 2026 World Cup bid was won by Canada, Mexico and the U.S.
MOSCOW -- In the end, the United States-led bid to bring the 2026 World Cup to North America won the tournament's hosting rights by a landslide over Morocco with a 134-65 vote at Wednesday's FIFA Congress.
However, as recently as a few months ago, there was a feeling that the sides were much closer, with some even believing Morocco had the edge. So how did the North American federations pull off such a resounding victory?
It came about thanks to a combination of relentless travel, as well as the strategic promotion of Canada and Mexico as true partners of the U.S. There was an obvious focus on the potentially staggering financial revenues that would come with hosting, plus some old-fashioned momentum.
After the result was announced, Carlos Cordeiro, the U.S. Soccer president, had tears in his eyes as he and the other bid leaders accepted congratulations from FIFA officials onstage.
"It was overwhelmingly emotional for everyone, not just myself," Cordeiro said after the Congress ended. "The power of the unity, the unity of the three nations coming together offering something no other country, including my own, can offer. It made the difference."
The turning point for the bid, leaders said, came roughly two months ago when the three federation presidents -- Cordeiro, Canada's Steve Reed and Mexico's Decio de Maria -- began a three-pronged, blanket strategy to reach what they identified as the swing votes in the election.
With most of the Western Hemisphere going for the United bid and most of Africa favoring Morocco, each side was seen as having about 40-45 votes locked up. The United bid saw Asia and, to a lesser degree, Europe as the biggest battleground and was determined to take its message directly to those federations.
Cordeiro, who succeeded Sunil Gulati as president in February, said he was at home for fewer than 10 days over the last three months, cycling through the same few suits and doing laundry in hotels as he hopped around the world. He made nearly a dozen visits to Asia, he said, including a grueling one-day trip to Bangkok, when a last-minute opportunity to meet with several federations came up.
Over the final few weeks of the campaign, the United bid actually set up a headquarters in London -- a reasonably central location, organizers felt -- and endured the last stretch of days together, flying in and out to lobby voters as decision day approached.
During several stretches, bid officials would hit as many as three countries in a day -- "Sometimes I would have two or three 'breakfast' meetings," Cordeiro said -- and with a relatively small campaign budget. This wasn't private, luxury travel; bid officials flew commercial, often using low-cost carriers because they had very early-morning or late-night flights.
---
World Cup 2018 must-reads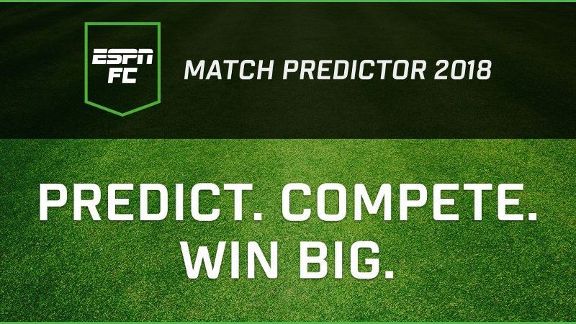 - Make your picks with ESPN FC Match Predictor 2018!
- Welcome to the Alternative 2018 World Cup Fans' Guide
- ESPN FC's experts make their picks
- Marvel's amazing World Cup spoilers
- Revealed: World Cup 2018 Ultimate XI
- Fixtures, results and full coverage
- Team-by-team previews of all 32 nations
---
Once in front of the voters, the message was clear: A North American World Cup is better for everyone in soccer. Record revenue projections of $14 billion are a part of that, to be sure, but so too is the longer-term commercial impact of American sponsors being engaged with FIFA.
Also important is the legacy of a shared-hosting bid, which could open up possibilities for other regions -- perhaps even a North Africa bid including Morocco? -- to make a more reasonable case to host the world's biggest sporting event in the future.
Geopolitics was seen as a potential wild card, particularly given the inflammatory nature of some of President Donald Trump's policies and comments with regard to foreign countries, but it turned out to be less of a factor than most thought.
Russia, which had previously stated its support for Morocco, changed its mind and voted for the United bid; Venezuela, which is on the travel ban list created by the Trump administration, did the same. By contrast, North Korea, which earlier this week participated in a historic summit with Trump and U.S. government officials, voted for Morocco.
Ultimately, Cordeiro said, this "wasn't a United Nations vote." It was about soccer, and each voter cast a ballot based on what would be best for his or her own federation. That reality was in stark contrast to the 2010 bid vote, when two dozen FIFA executives awarded the 2022 tournament to Qatar (and not the United States) in an election that was later shown to be rife with corruption.
This time, with 200-plus federations each receiving a vote, FIFA published a detailed technical evaluation of each bid's strength and weaknesses, and the United bid scored significantly higher than Morocco's in every category. That analysis, along with the fact that the votes were made public, made it difficult for uncertain voters to defend opting for Morocco.
Reed, the Canadian federation president, said he "didn't think any of us thought we'd have such overwhelming support" in the final tally, but there was a distinct momentum swing toward the United bid over the last few days. Perhaps voters -- knowing their selections would be made public -- shifted to ensure they were on the winning side and to make future machinations with FIFA easier.
As it turned out, the United bid dominated the Western Hemisphere (Brazil was one of the few notable Morocco voters) and won 33 of the 46 votes in the Asian confederation and 41 of 55 in Europe, despite bigger countries such as France and Italy voting for Morocco. The United bid even snagged 11 of the 54 votes in Africa.
"We always felt we had a path to victory," Cordeiro said. "This is amazing. Bringing the World Cup back to North America is going to be transformational for the sport."
Sam Borden is a Global Sports Correspondent for ESPN, also covering soccer for ESPN FC. Follow him on Twitter @SamBorden.