Bayern striker Robert Lewandowski credits revamp for his superb form
The call comes early on Sunday morning. Very early, if you consider that Robert Lewandowski had earned himself a visit to Munich's Oktoberfest beer festival the night before thanks to two goals in Bayern Munich's 3-0 away win at Mainz.
"He's allowed to go with his wife," Pep Guardiola had told reporters at the Coface-Arena with a smile. Alas, there was not even the hint of a hangover the next morning. "I stayed at home, of course," the 27-year-old tells ESPN FC in a telephone interview from Bayern's training ground, with a chuckle. "It was nice of the manager to let me go, but we are playing on Tuesday [against Dinamo Zagreb] again."
The customary team gathering in the festival's glitziest tent is scheduled for later this week but the players will have to keep their intake at moderate levels; Bayern's top of the table clash vs. Dortmund is just around the corner on Sunday. The games are coming thick and fast for the Bavarians now, which is a good thing as far as Lewandowski is concerned. The Polish striker is on a fantastic scoring run that has taken him to 10 goals in just seven league games. Only Gerd Müller, Germany's greatest-ever forward, managed to net this often and this early in a season.
"It's nice when they're going in but you cannot stop working hard because of that," says Lewandowski, who credits Bayern's slightly different tactical set-up for his proficiency this season. Instead of the injured Arjen Robben and Franck Ribéry, who love cutting inside and shooting on goal himself, Guardiola is currently fielding two more orthodox wingers who look to supply the centre instead.
"With Douglas Costa and [Kingsley] Coman on the wings, there are lots of crosses and therefore lots of chances in the box. It also helps that Thomas Müller is playing very closely to me, like a second striker. It's hard to keep the ball when you're up against four defenders and two holding midfielders by yourself. It's easier with somebody next to you, somebody you can combine with."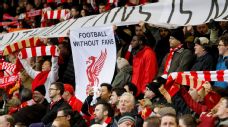 At this point last season Lewandowski, then a new arrival from Borussia Dortmund, and Müller had scored eight goals combined. Now, the figure is 16. As the main beneficiary of the current style, does he also feel more trusted by coach and team mates in his second year at the Allianz?
"I think so," he says after a small pause to think the matter over. "In my experience, it's always better in the second season when you know the club and what's expected of you a bit better. I'm also slightly older now, so I've learned from my mistakes last season or the season before to become better.
"Being a striker is about being patient, and about trusting yourself. You won't have 100 touches like a midfielder. Sometimes, as in the game vs. Mainz, you hardly touch the ball and have to come all the way back to the centre-circle to get involved. But you need stay focussed and keep fighting for the chance, because at Bayern, a chance will definitely come, eventually.
"Staying tuned for these moments is something you definitely get better at as a striker, with experience."
His first year at Bayern wasn't bad either, Lewandowski adds, even if it didn't get off to such a spectacular start. "I didn't score so many goals in one game, like the five against Wolfsburg last week, but I scored 'systematically' and had 17 at the end." Now, however his importance for the team is such that all the talk about Guardiola not liking No.9s in his system has begun to look silly.
"I don't know what happened between him and the strikers in the past at other clubs, and I'm not interested either," says Lewandowski. "I can tell you that we have dedicated training exercises just for the forwards at Bayern and I'm very happy to do them. I never got the sense that the manager doesn't like central strikers. We get on very well because we both want to have success with the team."
Time will tell if Bayern's system will change again -- basically, if and when Robben and Ribéry come back -- and if Bayern can go one further than in the past two seasons and make it to the Champions League final in Milan next May. Lewandowski doesn't want to get drawn this early in the campaign. "We're still in the group stage now. You can play really well all year but then you get a bad game and you're dead," he says. In any case, there's the small matter of the Dortmund game to look forward to, too, a real clash of titans now that BVB have recovered their strength under Thomas Tuchel.
"We've played against [Dortmund] a few times already, so I know what it feels like but it does remain a special game for me. I was there for four years, won titles and scored many goals. And I'm proud that I managed to leave on good terms.
"It was incredible to see the BVB fans thank me at the last game at the Signal Iduna Park. I was determined to give it my all [before moving to Bayern] and it was very special to see that the fans appreciated that, right until the end. They have a great team who play super football and score plenty of goals. I'm sure it'll be a very interesting game to watch."
His goals against Mainz have taken him to 101 in only 168 league games -- no other foreign players has been this proficient in the history of the league. Mainz keeper Loris Karius had vowed that Lewandowski would "not score five" against him but the forward's former BVB team mate Mats Hummels has wisely abstained from tempting fate in such fashion. The German international simply admitted in Bild am Sonntag to "enjoying his goals" and described him "as a complete machine."
"I don't see the shirt or the club for which [Lewandowski] plays, just an exceptional striker," Hummels said. The same is increasingly true for the rest of the world.
Raphael Honigstein is ESPN FC's German football expert and a regular guest on ESPN FC TV. He also writes for the Guardian. Twitter: @honigstein.