Major League Soccer's player combine, SuperDraft, inspires debate
LAUDERHILL, Florida -- Every January, Major League Soccer teams head to South Florida for the annual player combine. A couple of days later, the MLS SuperDraft is held in some northern clime (2016's is Thursday afternoon in Baltimore, with the first overall selection airing live on ESPN's SportsCenter at 1 p.m. ET). And along the way, the relative value of both events is debated.
The combine in particular seems a relic from a bygone era. The homegrown player rule, by which teams can choose to sign their own academy products without exposing them to the draft, continues to erode the pool of available players.
"We're missing a lot of good players out here. Let's not kid ourselves," San Jose Earthquakes manager Dominic Kinnear said. "I think if you were to take all of the homegrown kids who have signed and you brought them out here, I think the games would be better.
"No offense to the kids out here because there are some good players out here. But if Jordan Morris is playing out here, it's better. The defenders are probably going to be on their toes a little bit more because they'll be challenged more."
The format has long been less than friendly to the participating players. Many have been out of season for months, so they are well short of peak fitness. Playing three games in five days takes a toll on performance, as does the unfamiliarity the players have with one another. As a consequence, one can see false impressions on both the positive and negative side of the scale.
As for how the overall level of players has been affected over time, one can arrive at different conclusions depending one which segment of the player pool is being discussed.
"I think the overall level of soccer has improved, but I'm not sure the special player has improved and I'm not sure there are as many special players as there once were," Chicago Fire GM Nelson Rodriguez said. "It's almost as if the bottom of the pile has gotten better, the whole pile has moved up, but those elite few are less, and in my view in recent years, not as elite."
But the point at which the law of diminishing returns becomes too big to ignore hasn't been reached just yet. Simply put, the combine and draft are an opportunity to observe and eventually obtain players for relatively little cost.
"It's still a very important way for us to build our roster," D.C. United general manager Dave Kasper said. "Thinking back to 2009, I think every year we've drafted one player who has contributed to us, whether as a starter or as an important cover piece. For us, it's very important."
A quick look at D.C. United's draft history provides some validation for Kasper's perspective. The list includes Chris Pontius, Perry Kitchen, Steve Birnbaum, Nick DeLeon and Chris Korb. Kasper said he expects last year's first-round pick, Miguel Aguilar, to make a greater contribution this year.
There are broader considerations as well. Rodriguez was taking in his first combine as a team executive, but his years working in the league office have allowed him to see the combine and draft from a different perspective.
"The level of importance I think for the clubs has probably dropped a bit," he said. "As scouting and recruitment has gotten better, as there's been more resources, the need to see the players in this environment is much less because the work has essentially been done.
"However, from a commercial standpoint and a fan standpoint, there's an inverse in that it's our most highly trafficked day on MLSSoccer.com, and it creates and leads to hope. Any player you select becomes the hope, not in a sense of how a No. 1 pick in the NFL can turn a franchise, but it's important.
"It's an important part of the whole ecosystem of being a club. In that regard, the draft remains really important and the combine remains really important."
Now that the MLS Cup final is no longer held at a neutral site, the combine and draft represent a rare opportunity for coaches and executives to get together in the same locale. Not only can it help facilitate deals, but it also allows executives from league headquarters to present changes and priorities for the coming season.
But there does appear to be an ongoing shift in terms of which teams benefit the most. Last year, the sight of USL coaches in attendance became more noticeable, even beyond those affiliated with MLS clubs. This year, according to a USL spokesman, every single USL team attended.
"The combines provide an opportunity for us to select players that might be overlooked by MLS during the ensuing draft process," Sacramento Republic director of football Graham Smith said via email. "Many players are such that we may not have been able to scout them previously, due to the geographic location of their school."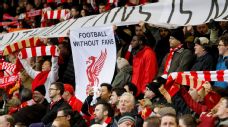 And for that level there are good players to be had, though in some respects it makes the job of USL managers more difficult to separate the good from the also-rans.
"You're looking at the same players because you know MLS can't sign everybody at the combine," said Mike Anhaeuser, who manages USL side Charleston Battery. "So you're trying to sift through the players a little harder maybe, and talk to the guys and their agents of players who might not get picked up. And even if they do get picked up, they might not make the MLS team.
"Then you have an idea of who they are. It's double work for us because you've got to work both sides. You're trying to look at the good players, but sometimes you've got to find the guys in the middle who is a good player but might miss making one of the teams because of numbers."
So is the combine now more for the USL teams?
"Yes and no," Kinnear said. "No because I still think we're picking some good players here. Yes, because I think a lot of these players will see a little bit of camp and then they'll probably end up playing in the USL."
That is true for the moment, but it seems as if benefits of the combine will skew even more toward USL teams in the future. What that will mean for the draft remains unclear. The nature of the players on offer means the draft will never reach the heights of other North American sports. Is it worth the investment the league makes?
It's a debate that looks set to continue.
Jeff Carlisle covers MLS and the U.S. national team for ESPN FC. Follow him on Twitter @JeffreyCarlisle.