Mesut Ozil: Give Bastian Schweinsteiger time to settle at United
Manchester United midfielder Bastian Schweinsteiger needs time to adjust to the Premier League, his Germany teammate Mesut Ozil has told Sport1.
Schweinsteiger, 31, made his first competitive start for United as Louis van Gaal's side drew 0-0 with Newcastle United on Saturday.
The Germany international moved to Old Trafford from his hometown club Bayern Munich this summer.
Schweinsteiger received mixed reviews of his 59-minute performance with the Mail on Sunday commenting that while he "showed he still has plenty of class on the ball," he "no longer [has] the legs to dominate matches -- at least not yet."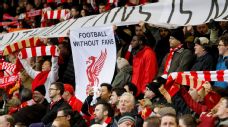 However, Arsenal midfield Ozil said: "The drastic interim judgement in [the] English press is not fair towards him. He certainly needs some time to adjust to Premier League. Just allow him a bit of time."
Ozil and Schweinsteiger have played alongside each other for Germany, and the attacking midfielder believes that, especially at the 2014 World Cup, Schweinsteiger has proven his worth.
"Basti has shown the whole world at the World Cup what a leader he is, most of all in the final," the 26-year-old former Real Madrid midfielder said, referring to Schweinsteiger's willingness to battle through the final despite receiving several knocks and a bleeding head wound.
"Whenever the English media writes about Bastian, they put a World Cup winner before his name. He's now the German world champion, who should make the difference for United," Ozil said, adding that the pressure for Schweinsteiger is "immense."
Ozil asked to not judge Schweinsteiger "because of a couple of touches to the ball in a season, but moreover when the crucial games are played."
Schweinsteiger is part of the Manchester United squad defending a 3-1 Champions League playoffs first-leg victory at Club Brugge on Wednesday.