Liga MX Power Rankings: America, Chivas stay top; Tigres dip after loss to Cruz Azul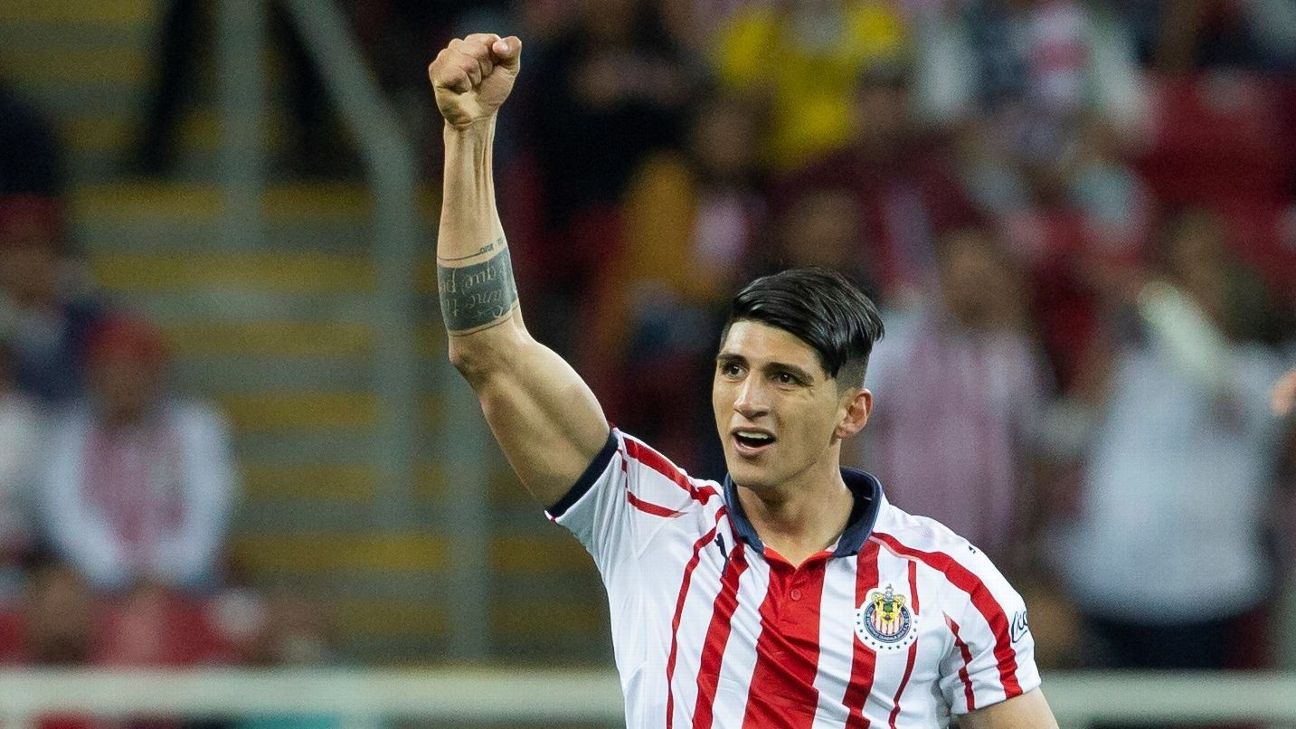 MEXICO CITY -- It's time to officially retire the #TenYearChallenge. What better way to make it passé than by shoehorning into a Power Rankings column?
This week, we'll take a look at how Liga MX clubs were doing in 2009 as opposed to today. Confused by the format? Here is an explanation of how the updated version works. These are the Power Rankings for Week 3 of the Liga MX Clausura 2019:
Previous rankings: | Week 2 |

1. CLUB AMERICA (Week 3 result: 3-0 win over Pachuca)
Ten Years Ago: The Clausura 2009 was rough. Coming off their worst year ever, America turned the keys over to famed Argentinian manager Ramon Diaz, who crashed out less than a year after he was hired. In came Jesus Ramirez, he of the 2005 U-17 World Cup-winning team, to right the ship. However, Las Aguilas missed the playoffs with 23 points. The next ten years have seen a huge improvement -- three league titles, two CONCACAF Champions League wins and undisputed status as the country's top team.
2. CHIVAS (Week 3 result: 1-0 win over Toluca)
Ten Years Ago: Mirroring their biggest rivals, Chivas went through a messy Clausura 2009 campaign, letting Efrain Flores go in March and asking Omar Arellano Sr. to salvage their season. The Goats finished outside of playoff position, with just 21 points. The next decade would be salvaged by the Matias Almeyda era, who won four trophies during his stint as the club's manager. After a tumultuous exit, current boss Jose Cardozo has the team in first early in the Clausura 2019.
3. TOLUCA (Week 3 result: 1-0 loss to Chivas)
Ten Years Ago: The odds-on favorite to win the Clausura 2009, Toluca dominated the tournament with 36 points, the country's top scorer in Hector Mancilla and an attack that put 34 goals past the opposition. However, they crashed out in the quarterfinals against plucky Ciudad Juarez. The Bicentenario 2010 title a year later rounded out a decade of dominance for Los Diablos, who have tailed off since then. A splash of quality signings this season (including Jonathan Maidana) have them poised to recapture the grandeur of the century's first decade.
4. MONTERREY (Week 3 result: 2-1 win over Queretaro)
Ten Years Ago: This was the team of Humberto Suazo and Victor Manuel Vucetich. The start of an era that saw five trophies and a third-place finish at the 2012 Club World Cup. In their first tournament together (Vucetich was brought on in January of 2009, at the start of the Clausura), they made the playoffs with 26 points. This season, under Diego Alonso, star power remains a feature of Monterrey, with Rodolfo Pizarro, Maxi Meza and Dorlan Pabon leading the charge. After three games, they're undefeated.
5. NECAXA (Week 3 result: 3-2 win over Lobos BUAP)
Ten Years Ago: After the Clausura 2009, Necaxa was relegated to the Ascenso MX. It's safe to say things are better now, given they're third in the league and undefeated after two matches (the Week 1 matchup vs. America was moved). Whether they can keep this pace up is debatable, but last weekend's come from behind win in Puebla against Lobos BUAP showed plenty of spunk.
6. ATLAS (Week 3 result: 2-2 draw with Pumas UNAM)
Ten Years Ago: Not much has changed for Los Rojinegros in the last decade. Perennially clinging to life in the top division, their performance has ranged from respectable mid-table finishes to bottom-dwelling futility. Under new president Rafa Marquez, there could be a radical shift in the team's fortune, as Marquez promises to reshape his boyhood club into a Mexican version of Barcelona, his other club. Against Pumas this weekend, Atlas climbed out of the hole in Mexico City to grab a well-earned point late.

7. LOBOS BUAP (Week 3 result: 3-2 loss to Necaxa)
Ten Years Ago: In 2009, it seemed unlikely Lobos BUAP would ever see the likes of top-flight football. The signing of young, unheralded manager Rafa Puente Jr. in 2016 changed their fortunes radically. Since then, Lobos has gained promotion, controversially fired Puente, suffered and ultimately survived relegation and started the Clausura 2019 looking like an early dark horse contender to grab a playoff spot, despite their weekend loss to Necaxa.
8. UANL TIGRES (Week 3 result: 1-0 loss to Cruz Azul)
Ten Years Ago: It's almost ridiculous to think Tigres was staving off relegation as late as 2009 -- but they were. They finished the Clausura 2009 just two points ahead of Necaxa, who went down. There's been a bit of an upward trend after that. Four league titles, a Copa Libertadores final and the longest serving manager in Liga MX for nearly half a century, the legendary Ricardo Ferretti. There, that should take the sting off losing a 1-0 snoozer to Cruz Azul in Week 3.
9. CRUZ AZUL (Week 3 result: 1-0 win over Tigres)
Ten Years Ago: Coming into the Clausura 2009, Cruz Azul was licking its wounds after losing a league final. Coming into the Clausura 2019, well -- same thing. It's simplistic to say things are exactly the same, though. Cruz Azul's trophy drought has been softened by two Copa MX titles and a CONCACAF Champions League win this decade. The win on the road Saturday at Tigres could spark them on an upward trend.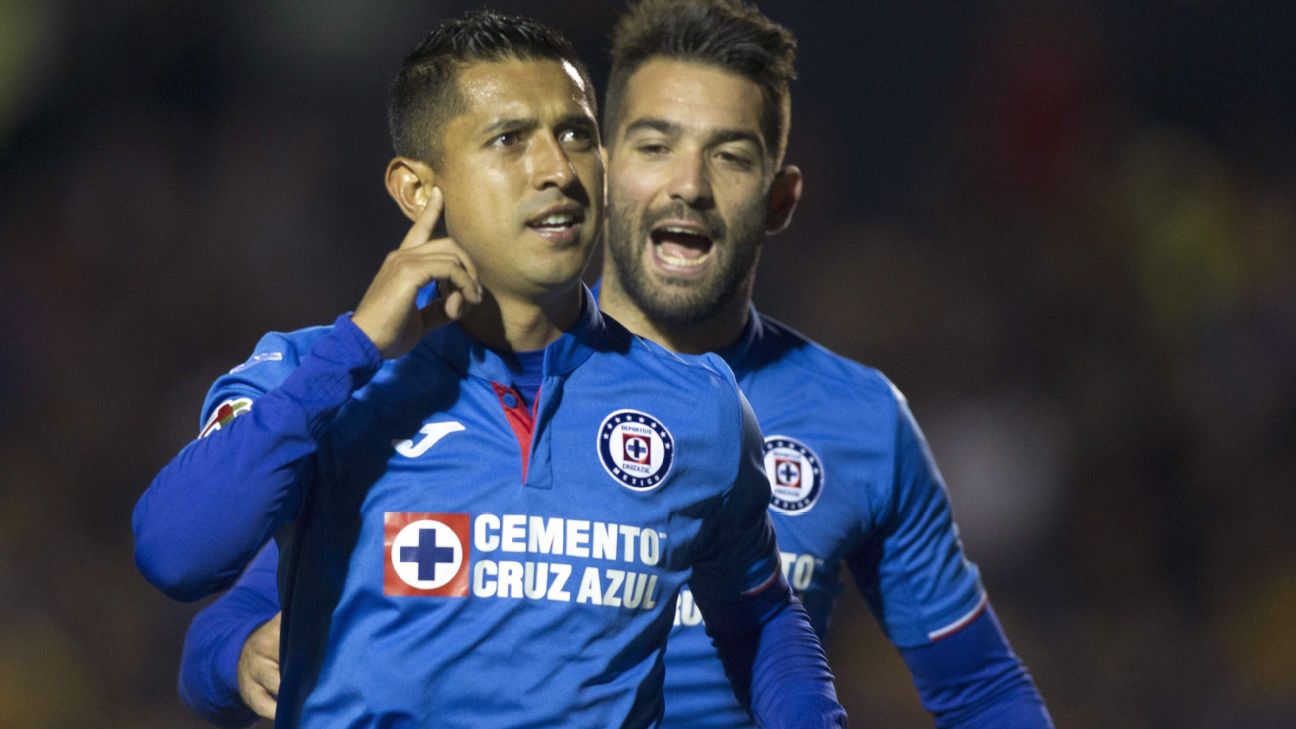 10. SANTOS LAGUNA (Week 3 result: 1-1 draw with Puebla)
Ten Years Ago: Perhaps the most interesting part of rewinding Santos' history is the sharp decline their former manager, Daniel Guzman, has had. After winning a title in Torreon and prompting some to call him a future candidate for the Mexico national team, Guzman was fired, and has bounced around -- coaching six teams in the last decade, never staying longer than a year. Conversely, Santos has flourished, winning three more titles. This season, they likely won't be labeled contenders, (especially if they struggle against the likes of Puebla, as they did on Friday) though the team thrives on being unheralded.
11. LEON (Week 3 result: 1-0 loss to Tijuana)
Ten Years Ago: Stuck in the second division in 2009, Leon's success story came after Grupo Pachuca took the reins and pushed them back into Liga MX and to back-to-back titles under Gustavo Matosas in the middle part of the current decade. Lately, there's been a downturn, and a home loss to Tijuana last weekend leaves them stranded toward the bottom in the early going of the Clausura 2019.
12. MORELIA (Week 3 result: 2-1 win over Veracruz)
Ten Years Ago: Aside from their Copa MX win in 2013, can you think of anything notable that's happened to Morelia in the last decade? Well, they've gone through 13 managerial changes (three of them featuring their current boss, Roberto Hernandez) and won the 2010 Superliga and the 2014 Supercopa. This season, they sit in the middle of the table -- their usual spot -- following a 2-0 win against Veracruz on Friday.
13. PUMAS UNAM (Week 3 result: 2-2 draw with Atlas)
Ten Years Ago: The Clausura 2019 will mark the tenth anniversary of Pumas' sixth league title, a 3-2 aggregate over Pachuca. During the run, Los Azul y Oro were bolstered by coach Ricardo Ferretti's tough defense, anchored by defensive midfielder Israel Castro. This season, it doesn't seem like David Patino will be able to lead them to such heights, even if he coaxed a semifinal run last season. Patino's undoing is his conservatism when gaining the lead -- on Sunday, he coughed up a 2-0 advantage to Atlas for an eventual draw.

14. CLUB TIJUANA (Week 3 result: 1-0 win over Leon)
Ten Years Ago: Founded in 2007, Club Tijuana played for years in a literal hole (the Estadio Caliente field sits below street level) for little more than a few thousand fans in the Ascenso MX. After their ascent into Liga MX, fortunes have been quite more favorable, with a league title and a Copa Libertadores run in the last decade. This weekend, their triumph over rivals Leon gave manager Oscar Pareja his first win in Mexico. Oh, and the Estadio Caliente? Top-tier among stadiums in Latin America.
15. PUEBLA (Week 3 result: 1-1 draw with Santos Laguna)
Ten Years Ago: Under the direction of Jose Luis "Chelis" Sanchez, Puebla was denied the Liga MX final by the away goal rule. Today, while "Chelis" analyzes games for ESPN in Mexico City, Puebla continues its valiant push to undermine the transfer market and develop a playoff team with Moneyball-esque tactics. On Friday, they picked up their second draw of the young season.
16. PACHUCA (Week 3 result: 3-0 loss to America)
Ten Years Ago: In the Clausura 2009, Christian "Chaco" Gimenez was unstoppable, pouring in nine goals and leading Los Tuzos to the Liga MX final against Pumas. Since running roughshod through Liga MX in the 2000's, Pachuca has won just one title since then (in 2016) and face a stark present in the Clausura 2019, having just fired Pako Ayestaran (and replacing him with former Boca Juniors great Martin Palermo) after a 3-0 drubbing at the Estadio Azteca against Club America.
17. VERACRUZ (Week 3 result: 2-1 loss to Morelia)
Ten Years Ago: It seems fitting that Veracruz was sitting in the second division a decade ago, considering that's precisely where they are going after this tournament. In their five years in Liga MX since their last ascent, they've made the playoffs just twice in nine tournaments. They've finished next-to-last or worse five times in that same span.
18. QUERETARO (Week 3 result: 2-1 loss to Monterrey)
Ten Years Ago: Lounging in the lower levels of Mexican football in 2009, Queretaro has been on a wild ride in the last ten years, with the summit perhaps being somewhere between their surprise signing of Ronaldinho, their appearance in the Clausura 2015 finals, or their Copa MX win in the Clausura 2016. Comforting memories for Queretaro fans, who will watch their team stumble far more than they triumph this season, as evidenced by their 2-1 loss to Monterrey this weekend.