Real Madrid's sacking of Rafa Benitez hard to understand - Carlo Ancelotti
Former Real Madrid manager Carlo Ancelotti says he can't understand why club president Florentino Perez sacked Rafa Benitez.
Ancelotti, who was hired to replace Pep Guardiola at Bayern Munich next season, managed Real Madrid for two seasons before being sacked himself. Ancelotti led Real to their 10th Champions League trophy in 2014, but his team won no major titles the next season and he was relieved of his duties by Perez.
Benitez was sacked last Monday, with Real sitting third in the Spanish Primera Division table behind Atletico Madrid and Barcelona.
"After many games this season, Real Madrid are still fighting for the titles in La Liga and the Champions League, but the president Florentino Perez decided to say goodbye to Benitez," Ancelotti told Sina Sports. "I know the job of a coach is always about getting results.
"I also know our work is subject to debate, but this time I really cannot understand the decision. It's only half-way through the season."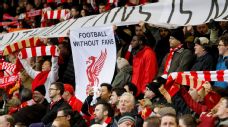 Ancelotti went on to hail the prospects that new Madrid boss Zinedine Zidane has for success with Los Blancos, but stood firm that his successor Benitez was not given enough time to prove his worth.
"Zidane is the fifth coach of Real since 2009, and there are questions that need to be raised," Ancelotti said.
"Is it always the coach's fault? Everyone can draw their own conclusions.
"But without doubt, Zidane has the sufficient capacity to lead Real Madrid. I sincerely wish him the best."