Bulgaria plan May 20 tribute for Hristo Stoichkov's 50th birthday
Bulgaria legend Hristo Stoichkov will be feted for his 50th birthday with a tribute game at Sofia's Vasil Levski Stadium on May 20.
Diego Maradona, Romario, Roberto Baggio, Jean-Pierre Papin, Gianfranco Zola, Predrag Mijatovic, Dejan Savicevic and Gheorghe Hagi are all scheduled to take part in the event, which will honour the former star who in 1992 was a key member of the first Barcelona side to lift the European Cup. Colombian Carlos Valderrama, Mexican Jorge Campos and Paraguay's Jose Luis Chilavert have also confirmed their participation.
Legendary Barcelona coach Johan Cruyff is reported to have first set his sights on Stoichkov when the CSKA Sofia forward was just 23 and had scored three goals in a losing effort against the Catalan club in the 1989 European Cup. Cruyff reportedly said at the the time that he wanted the young prospect on his team.
"I knew about him before that [goal]," Cruyff later said, according to UEFA.com. "I signed him not because of his goals but for his character and mentality. He has a hard but strong character -- everybody knows that. I badly needed such a personality. He was fast, sharp; he scored, he passed and he had a killer instinct in front of goal."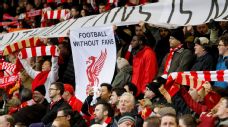 Stoichkov, who now works as a Spanish language commentator for Univision, helped steer Bulgaria to an eventual 1994 World Cup fourth-place finish and earned Ballon d'Or honours that year. He turned 50 on Monday.
"There was never a doubt that he was a tremendous talent and had a strong character," then-CSKA and Bulgaria coach Dimitar Penev said. "His explosive speed, directness and left foot were unbelievable."
Jose Mourinho also remembered Stoichkov's talent.
"He is a real giant. I first saw him in a tournament in Setubal in the late 1980s and he, Kostadinov and Luboslav Penev just demolished my team. He was so young but so impressive," Mourinho told UEFA.com. "Later with Barcelona he demolished Porto in the 1994 UEFA Champions League semifinal when I was working as an assistant to Sir Bobby Robson.
"In 1996 as Barcelona assistant coach I talked to him as Bobby Robson wanted him back at Barca from Parma. His motivation and class were phenomenal. That's why he belongs to that special band of footballing giants."