Rafa Benitez won't hesitate to get tough on Real Madrid stars - ex-coach
Rafa Benitez will be strict with his superstar Real Madrid players when he needs to be, the man who coached him as a young Madrid player has told AS.
The former Liverpool and Chelsea boss was "a good coach" who would not be afraid to be tough on his high-profile squad, Rafa Guillen, who worked with a teenage Benitez in the mid-1970s, said.
Guillen, now retired, said: "I think Benitez deserves to return to what was his home.
"He's a good coach, as he has shown in the many clubs he has worked for. I like him much more than [his Real Madrid predecessor Carlo] Ancelotti, for example."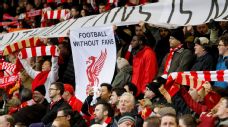 He said the young Benitez was a midfielder "with a lot of class" and did not believe his lack of a top-level playing career would hinder him at the Bernabeu.
"He's a hard worker and I think he won't be afraid of being strict with the players if he needs to be," he explained.
"Rafa didn't get to play at the top level -- but that doesn't mean anything.
"He knows all of the ins and outs of the dressing room, how it all functions and he's been living football and absorbing everything about the game since he starred in the club's Social Tournament when he was only 13.
"I'd like to see a club as powerful and great as Real Madrid return to their origins, to the people who've always been involved and know the club inside out."