Ezequiel Lavezzi unlikely to leave PSG during window, says Laurent Blanc
Paris Saint-Germain boss Laurent Blanc has suggested that Ezequiel Lavezzi will remain at the club until his contract expires in the summer.
Lavezzi had been linked with a move away before the window closes on Monday to enable PSG to recoup some of the reported €30 million they spent to sign him from Napoli in 2012.
But it now appears the Ligue 1 champions are prepared to let the player walk away as a free agent at the end of the season rather than selling him for a cut-price fee.
"We have been very clear with Lavezzi. We have been very, very clear with him," Blanc told a news conference ahead of Sunday's game at St Etienne.
"I don't want to tell you what we said -- but we have been very clear with him, from the beginning of the season until this transfer window.
"We have been very clear on his situation. He cannot say the contrary. We all know that if someone wants to leave the club, all the parts of the club must agree.
"Apparently it is not the case, because he hasn't moved.
"The contract of 'Pocho' ends in June, and there is a strategy. Well, not really a strategy, but there is a position to stand, hold or keep.
"We have had discussions with players at the end of their contracts. We spoke with them and we told them that we could adapt to their positions if we found satisfaction."
Lavezzi's agent recently said the player could be on his way back to Serie A this summer but ruled out a January exit.
Sources in Italy have told ESPN FC that Inter remain favourites to land Lavezzi, but agent Alejandro Mazzoni said a move was not going to happen until July at the earliest because the Ligue 1 champions were not ready to let him go.
"He still has six months on his contract and we'll have to see about what happens after," Mazzoni told Italy's Mediaset television. "He's not going anywhere in January. He likes Italian football a lot, so we'll just have to see.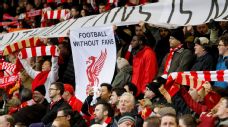 "Inter have always been interested in him. I speak with [Inter's sporting director Piero] Ausilio a lot because he's a friend, but only to talk about the transfer market."
Lavezzi has made just three starts in Ligue 1 this season and Juventus and AC Milan have also reportedly indicated an interest, with Mazzoni saying it is "only normal that all of the top clubs want to know how the situation is" when a player's contract is expiring.
"There aren't that many clubs who can afford Lavezzi," Mazzoni added. "He's not got anything specific in mind -- he will consider the best offer and the best project."