Brazilian football feeling the impact of Chinese Super League millions
Football fans in Brazil are used to seeing top players leave the domestic league but at the start of 2016, there's a growing trend to worry about. The country's best players are being snapped up with ever-increasing regularity -- and no longer just by the grand old clubs of Europe, but by the rising powerhouses of Asia. For supporters, it is concerning.
Since the end of Brazil's national championship in December, a clutch of the 2015 season's standout performers have joined the exodus to China, with champions Corinthians hit hardest. Experienced midfielder Jadson, who netted 13 goals from an unfamiliar position on the right flank last term, was the first to go, penning a deal with second-division Tianjin Quanjian after they triggered his €5 million buyout clause. That was a blow to the Timao, though not unexpected. At 32, Jadson was never likely to turn down the chance for one final payday.
But when Chinese clubs started sniffing around other players, alarm bells started to ring. On Jan. 6, to the dismay of supporters, Renato Augusto confirmed that he was heading to Beijing Guoan for €8 million after receiving a contract offer that was "too good to turn down." At 27, he was the Sao Paulo side's prize asset -- an influential playmaker who, a couple of weeks earlier, had been named the Brasileirao player of the season for 2015. Corinthians only owned 50 percent of his economic rights so only received half of the transfer fee, with the rest being split between Renato's former clubs, Flamengo and Bayer Leverkusen.
The fire sale did not end there. Defensive midfielder Ralf will team up with Renato in the Chinese capital after an undisclosed fee was agreed. Then Shandong Luneng -- managed by former Corinthians coach Mano Menezes -- swooped for classy centre-back Gil who, like Renato, has been a member of recent Brazil squads.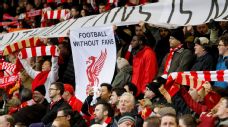 That transfer has provided the Timao with a significant windfall: they received €9 million, with €1 million going to French side Valenciennes. But the on-field impact of the deal and those that preceded it will be huge. Corinthians have been left with an improved bank balance but will start the new year with a number of gaping holes in their starting XI.
There is an element of cherry-picking here, with title success evidently catching the eye of Chinese clubs. That has been true in past seasons, too, with the likes of Darío Conca, Walter Montillo, Ricardo Goulart and Diego Tardelli all being bought after winning major titles with Brazilian sides. Perhaps it would have been naïve to expect Corinthians to buck the trend.
Nor are they the only ones to have lost key players in the past few weeks, either. Tianjin have also signed Luis Fabiano from Sao Paulo and promising forward Geuvanio from Santos, while Fluminense sold the lively Biro Biro to Shanghai Shenxin. Others will surely follow, with Internacional's Anderson (formerly of Manchester United) among those being tracked.
For clubs, the formula is simple: if there's money on the table, you take it. The economic landscape in the Brazilian game is exceptionally bleak, with even the most successful sides crippled by debt and frequently unable to pay their players on time.
According to a September study conducted by the Itau bank, Brazilian clubs ended 2014 owing an astonishing R$4.5 billion (US$1.1 billion) -- more than double the 2010 figure. Rio de Janeiro trio Flamengo, Botafogo and Vasco are the worst offenders, but none of the big boys are that far behind.
Against that backdrop, players are simply assets that must be sold to help cash flow, regardless of the sporting consequences.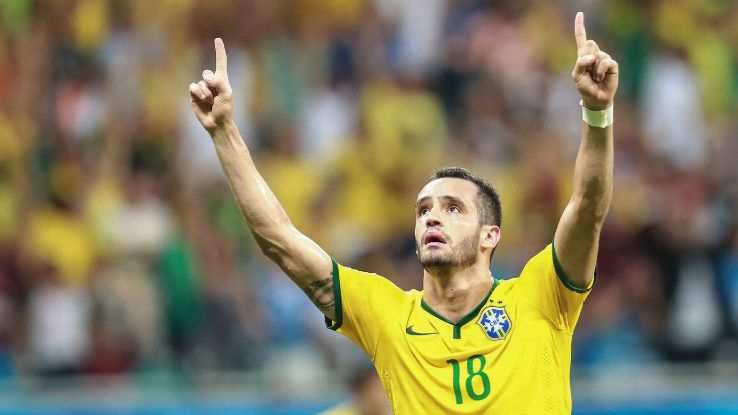 "All Brazilian clubs have to sell," football lawyer Marcos Motta tweeted after the Renato deal. "If they don't sell, it's only because there's no offer."
Money talks and being so abundant, Chinese money talks very convincingly indeed.
The same is true for the players themselves who can earn far more in China than they can in Brazil. Jadson reportedly stands to bring in R$50 million ($12.3 million) over the course of his two-year contract. Renato, who turned down approaches from three Bundesliga clubs, will net even more than that.
There is a downside, of course. Chinese football's relative lack of global visibility means that the Brazilians who play there are rarely considered for international duty even if they have featured for the Selecao in the past. Goulart has suffered this fate since leaving Cruzeiro, while Tardelli has also fallen out of favour since swapping Atletico-MG for Shandong Luneng.
The latter hopes Renato, who played 90 minutes and scored in Brazil's most recent game, the 3-0 World Cup qualifying win over Peru, changes perceptions with his move. "Now the Selecao [coaches] will start to pay attention to the players here," he declared this week. Unfortunately, that sounds more like wishful thinking than anything else.
The problem is not unique to China: those who have to the Middle East have also found opportunities hard to come by. Everton Ribeiro (Al-Ahli), Nilmar (Al-Nasr and formerly Al Rayyan and El Jaish), Thiago Neves (Al-Jazira and formerly Al-Hilal) all fall into this category, while you could even argue that those in less celebrated European leagues -- Turkey, Russia, Ukraine -- have suffered over the years.
But the spate of departures this month has brought China into special focus for Brazilian fans. There has been something of a backlash against those moving to what many take (perhaps without ever having watched any Chinese Super League matches) to be a lesser competition. Words like "mercenary" have been thrown around, with fans accusing players of lacking ambition and putting financial considerations ahead of both their career progression and the sense of belonging they feel in their homeland.
That anger is understandable, but the career of a footballer is short and precarious, as Renato reminded the naysayers last week. "I'm a guy who has a history of injuries," he said. "It's not every day you get this kind of opportunity."
Nor is the decision based solely on individual interests: these are professionals with families to support -- and in Brazil, for better or worse, there are often whole extended entourages in tow.
Not that every player jumps at the sight of the first bank note. Alexandre Pato -- ironically the one player Corinthians were desperate to cash-in on -- turned down two lucrative Chinese offers to seal a loan move to Chelsea. The weak Real means his wages, around $47,000 a week, will pale in comparison to those of most of his new teammates.
As always in Brazilian football, the blame belongs to those in suits. The club bosses and league officials who have failed to create the economic conditions that would allow teams to keep their best athletes. Their inability to match the wages on offer elsewhere is down to the debt, which in turn is a factor of shoddy planning, short-termism and plain old corruption. These are issues endemic to the country's landscape, both sporting and otherwise.
Most who depart do so with heavy hearts, insisting they would stay if they could. But when the chequebook comes out, no just isn't an option, for clubs or players. Until the local game gets its act together off the field, Brazil's great migration to China will continue.