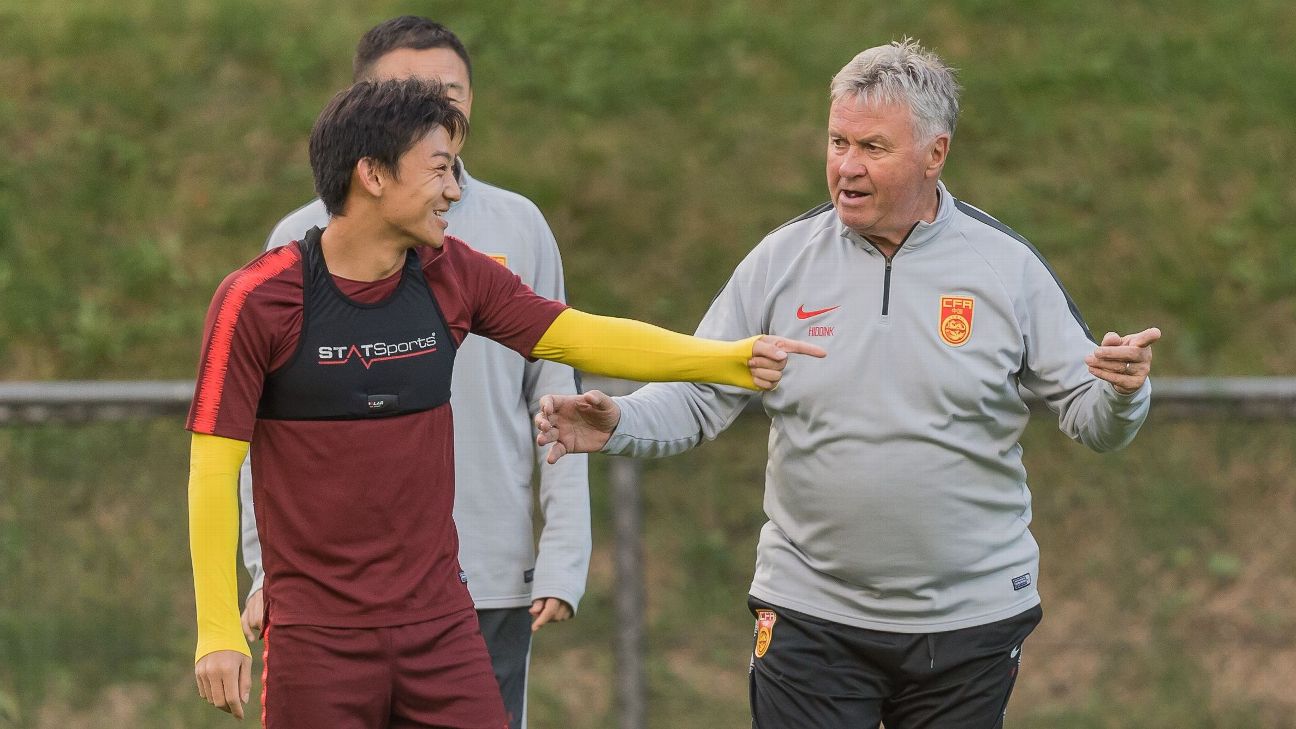 Guus Hiddink has been fired as head coach of China's under-23 team for "ineffective preparation of the team" and, according to reports, for making erratic team selections.
Hiddink, appointed in September 2018, will not be in charge of the team for January's Asian U23 Championships, a tournament to be held in Thailand in which the top three teams will win berths at the 2020 Olympic Games in Tokyo.
- World Cup 2022 qualifying: All you need to know
In an official statement, the Chinese Football Association...