Italy qualify for Euro 2016 but are they improving under Antonio Conte?
"We're there," announced the front page of La Gazzetta dello Sport. Italy stamped their tickets for next summer's Euro 2016 with a 3-1 win over Azerbaijan on the banks of the Caspian Sea in Baku on Saturday evening.
Should they avoid defeat to Norway in Rome on Tuesday, head coach Antonio Conte and his players will qualify as winners of Group H. A win would likely affect a bounce in their current FIFA ranking of 17th and improve their chances of being seeded for the tournament.
Of course, as newspaper Il Corriere della Sera reminded everyone, reaching major tournaments is "normal" for Italy. It's what they do. It's the bare minimum. This will be their ninth European Championship -- their seventh in a row -- and, if things go to plan at the Olimpico on Tuesday, they be an incredible 50 games unbeaten in qualifiers.
That shouldn't be taken for granted, even in the current format in which UEFA has made it more difficult not to qualify. World Cup winners Germany have lost twice, Spain were surprised by Slovakia, Portugal got beaten by Albania and the Netherlands desperately need results to go their way just to reach the playoffs.
Oggi in #primapagina gli azzurri di Conte che volano a #EURO2016 e #Berlusconi che torna in panchina... pic.twitter.com/L55nhmcKTi

- LaGazzettadelloSport (@Gazzetta_it) October 10, 2015
It shouldn't be forgotten where Italy were a year ago. Knocked out of the group stage in back-to-back World Cups for the first time in almost half a century, rock bottom had been hit. The election of Carlo Tavecchio as president of the Italian Football Association (FIGC) was another PR own goal and represented a missed opportunity for genuine reform.
Although Conte's appointment was a genuine coup, no Italy coach arguably since the '60s has had so little to work with. The country's outstanding players were in their twilight, retiring or being persuaded to come back out of retirement (36-year-old Andrea Pirlo). The best of the next generation had revealed themselves to be fool's gold (Antonio Cassano, then Mario Balotelli).
Defeat to Uruguay at last summer's World Cup led veterans to complain that youngsters weren't living up to the hype, nor pulling their weight. Conte's selection criteria was informed by it. Character would be prioritised and talent would come second, an acknowledgement that, relative to Italy's history and tradition, it was also in short supply. The number of Italians eligible to be called up has never been so low at 42 percent.
The backdrop to all this has been one of constant polemic. Italy has flipped from one controversy to another. First, Conte's contract. Second, he is set to face yet another sporting fraud trial, reports La Gazzetta dello Sport, regarding alleged involvement in match fixing in 2011.
His squad selections soon rekindled old debates, particularly those of Franco Vazquez and Citadin Eder, the latest oriundi -- players born in Argentina and Brazil but of Italian heritage. Disillusionment with the clubs for continuing to put their own self interest ahead of the country's and not doing more to support the national team was soon keenly felt by Conte.
Symbolic of this was the big freeze in Conte's relationship with Juventus, which only got colder when he either called players up who were injured, like Giorgio Chiellini or, in the case of Claudio Marchisio, sent them back from international duty with injury concerns.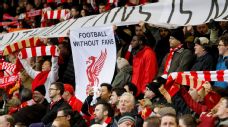 After Italy dazzled in Conte's first game in charge against Netherlands in Bari -- a performance that perhaps isn't as impressive in the light of their opponent's subsequent fall from grace -- and backed it up in Norway, the steps they had taken forward were followed by two steps back.
The displays were less than convincing and enthusiasm waned. Simone Zaza and Ciro Immobile, who had been so promising against the Dutch, lost form and their places. Italy struggled to score goals.
Chiellini made amends for an own goal against Azerbaijan in Palermo a year ago by netting the winner in the same game, but he remains Italy's joint-top scorer in qualifying. The absence of a world-class striker, a Gigi Riva, Paolo Rossi, Alessandro Del Piero or Christian Vieri-like figure was glaring.
Graziano Pelle made his senior debut at 29, while efforts to convince Mauro Icardi and Paulo Dybala to play for Italy were in vain. Eder, the least exciting of the trio, accepted and, to be fair to him, has experienced no difficulty replicating his Sampdoria form for his adopted country. He saved Italy from defeat in Bulgaria.
But the goals still weren't coming easy. Home and away Malta were only dispatched 1-0 and Croatia looked by far the best team in the group. They will reflect on their draw with Italy at San Siro last November as two points dropped.
On top and close to a winner when their fans' caused the game's suspension, they couldn't recover their momentum after the restart. Docked a point after a swastika was cut into the grass at the Stadion Poljud where they again drew 1-1 with Italy in June, Croatia then imploded.
Conte's first defeat in a friendly with Portugal followed and concern about the attack spread to the midfield where Italy were still too dependent on Pirlo for any sense of invention and variety to their passing game.
However, encouraging signs can be discerned from their last two internationals. Marco Verratti has lit up both of them. Three years after his first senior cap, he is finally beginning to influence Italy games with the same authority as he does at PSG.
No longer giving the ball away cheaply on the edge of his area or picking up silly yellow cards -- Verratti has received only one in eight league games this season -- his game has clearly gone to another level.
Decisive with the ball -- just check out his assist for Eder in Azerbaijan -- Verratti isn't a passenger without it any more. He recovered the ball (11 times) and intercepted it (on five occasions) more than any of his teammates on Saturday, and attempted the most tackles (six).
If this is a welcome development then so too is the improvement in front of goal. The win in Azerbaijan saw Italy score more than twice in a game for the first time under Conte. There's nothing particularly box office about Eder and Pelle, but the former is quick and the latter holds it up well.
As a big man-little man partnership, they complement and understand each other nicely. Eder has now got eight goals in his last 11 games for club and country while Pelle is making the difference in a more prestigious league with Southampton against more illustrious opponents -- see his recent goals vs. Manchester United and Chelsea.
Pleasingly for Conte, competition for places up front promises to get fiercer. Fresh from being called Italy's brightest talent by Roberto Baggio no less, Domenico Berardi was brought into the fold for this round of qualifiers only to pull out with a knock. Giuseppe Rossi is back and intent on going to his first major tournament while Mario Balotelli, a talent that had looked lost, might be found again.
Facilitating the sudden goal glut -- Italy had 15 shots -- was a change in system to the Arrigo Sacchi-influenced 4-4-2 that evolves into a 4-2-4 which Conte used to play with success at Bari and Siena. Where Italy lack quality in the middle, particularly between the lines of midfield and attack -- a Gianni Rivera, Sandro Mazzola, Gianfranco Zola, Francesco Totti or Del Piero is missing -- there is fantasy out wide.
Italy have once again got wings like in the days of Gigi Meroni, Franco Causio, Bruno Conti and Roberto Donadoni. Although it is a pity that Lorenzo Insigne, the most in-form player in Serie A, had to withdraw from the squad through injury, Antonio Candreva continues to be quietly effective for his country. His assist against Azerbaijan for fellow wide man Stephan El Shaarawy means Candreva he has now been involved in three of Italy's last six goals.
"Bella Italia" was how Corriere dello Sport's front page summed up the performance: A beautiful Italy. No one is getting carried away though. Italy were only playing Azerbaijan who are a lot more open under Robert Prosinecki than they were under Berti Vogts.
Curiously it's the Italian defence that has now become the worry. A guarantee of security for so long, it appears to have caught the Juventus bug. As has been the case with the Serie A champions so often this season, one chance was enough for their opponents' to score a goal following a Leonardo Bonucci-Chiellini mix up.
Errors like that will have to be ironed out if Italy really are to be a dark horse at the Euros. "We aren't among the favourites," Conte said. "But we will go to France to cause some bother."
No one ever likes to play the Azzurri and if Conte gets to "work" as he would like "at the end of the season to prepare a little war machine," he firmly believes, in fact "I am sure", that they can upset the odds next summer.
James covers the Italian Serie A and European football for ESPN FC Follow him on Twitter @JamesHorncastle.