Pachuca youngsters take center stage for Mexico vs. Senegal
MEXICO CITY -- Mexico manager Juan Carlos Osorio's main objective in Wednesday's friendly against Senegal is to give playing time to 17 out of the 21 players who made the trip to Miami.
These last several days have allowed Osorio and his coaching staff to interact with players who they have followed closely but had not previously called up. Several of them played a key role for Mexico's Under-23s, but the senior team is a different matter, and the chance to impress must be grasped with both hands.
Here are five players to watch ahead of El Tri's friendly against Senegal:
1. Henry Martin
Club Tijuana's forward Henry Martin got his first call-up to the senior national team last year then-interim manager, Ricardo "Tuca" Ferretti. Since then his career has been on the rise, as he has become one of the most promising Mexican forwards in Liga MX. The number of Mexican forwards who are having constant playing time in Liga MX is small, therefore Martin has an advantage over the rest in that regard.
Against Senegal, the 23-year-old forward has a good shot to score his first goal for El Tri and prove to Osorio and his coaching staff that he's a forward that could be important for the national team in the long haul. Not only is Martin a player to keep an eye on during this friendly at Marlins Park, but he's definitely a player to follow in the 2016 Clausura.
2. Rodolfo Pizarro
There have been instances where Pachuca midfielder Rodolfo Pizarro has openly stated that he is a footballer who gets bored always playing in one position. He likes to take risks. In the last Olympic qualifiers held in the U.S., he played as the team's left-back and had some decent performances. But where Pizarro seems to blossom is at the central-midfield position, a place where he can help out his teammates in defense, but also make constant runs inside the box.
Pizarro is a midfielder who Osorio might want to see more in the upcoming months because his versatility. Adding to his hybrid style is his intelligence; the 21-year-old native of Tampico impresses with his ability to make correct decisions on the field.
3. Erick Gutierrez
On Wednesday, it could be that Leon's Luis "Chapito" Montes starts in front of Erick Gutierrez. Montes has the experience that Gutierrez is only now obtaining, but if Osorio gives Gutierrez playing time, the Pachuca starlet will make the most of it. It's not a secret that there are very few left-footed midfielders in Mexico, and Gutierrez joins others like the aforementioned Montes and Mexico captain Andres Guardado as the most apt of Mexico's left-footed midfielders.
Last Sunday at Pumas' Estadio Olimpico, fans got a glimpse of Gutierrez's lethal left foot as he sent the cross that U.S. international Omar Gonzalez headed in to earn Los Tuzos an important draw. At 20-years-old, Gutierrez already sends long-balls as good as Guardado and will be eager for a shot on Wednesday.
4. Carlos Salcedo
Chivas center back Carlos Salcedo is not exactly going through the best of times since arriving to Liga MX in 2015 -- but one could say that for pretty much the entire Chivas squad over the last 12 months. Nonetheless, Salcedo has done enough in the last year to suggest that he has the potential to be one of El Tri's most important defenders for years to come.
Salcedo is one of the center-backs that Osorio wants to closely observe. With Hector Moreno's place virtually assured, there are questions as to who will be paired with the PSV defender when World Cup qualifying resumes in March. With Diego Reyes getting very little playing time at Real Sociedad, Rafael Marquez coming off a muscular injury and Hugo Ayala recuperating from jaw surgery, Osorio wants to see if Salcedo could be the man to line up alongside Moreno in the center of the defense.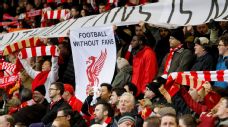 5. Hirving "Chucky" Lozano
2015 was quite the year for Hirving "Chucky" Lozano, as the Pachuca winger won the U-20 CONCACAF Championship and Olympic Qualifying Championship best player awards. Liga MX hasn't seen a 20-year-old Mexican footballer with this kind of potential. Since his professional debut in 2014, Lozano has scored 16 goals for Los Tuzos and has been able to claim a starting role in the team. Like talented Mexico and Porto winger Jesus Corona, Lozano is a threat down the left flank. However, what makes Lozano unique is that he is just as effective when pressing forward down the right. Against Senegal and in years to come, this versatile player will be one of Mexico's main players to watch.
Nayib Moran covers Liga MX and the Mexican national team for ESPN FC. Twitter: @nayibmoran.