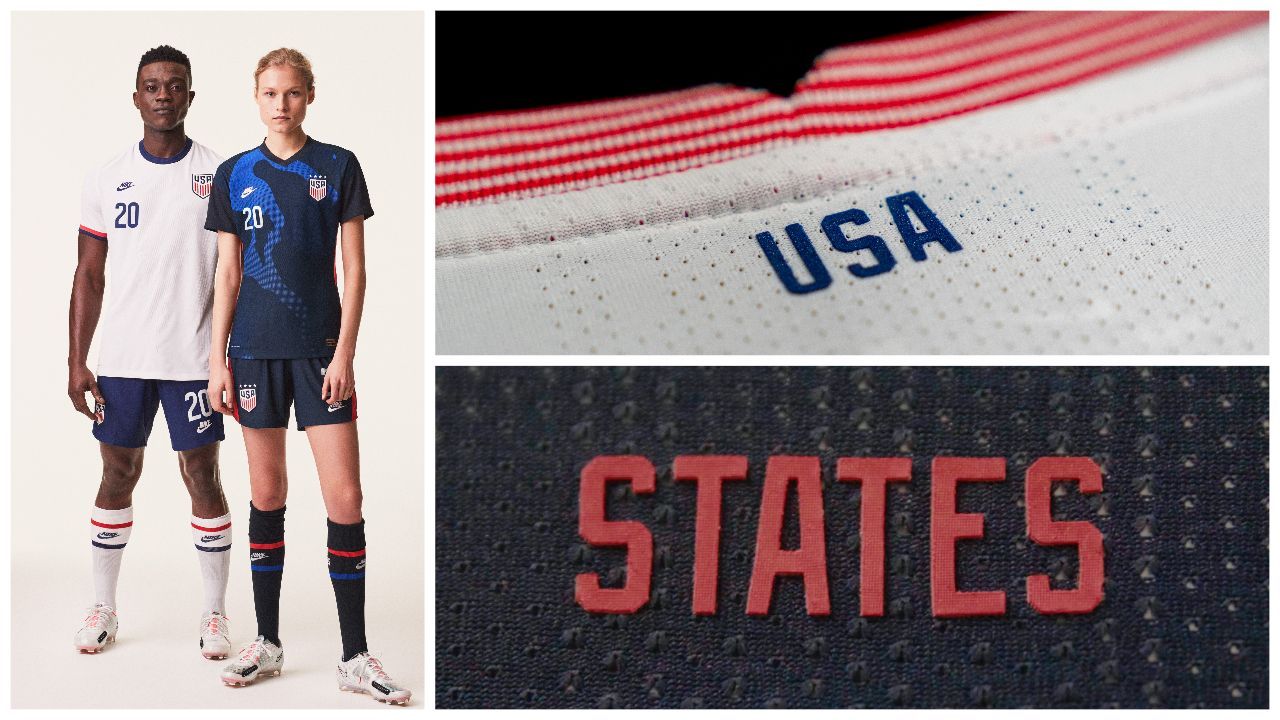 The U.S. men's national team have been wearing the same white kit since 2018 -- the same kit they were meant to wear to the 2018 World Cup, had they qualified.
But no longer! The U.S. men and women both will wear brand new home and away kits in 2020.
The whites will feature patriotic nods like the red and white stripes on the back of the collar, or the red and blue striping on the cuffs, down the side panels and across the socks. The new darks will play on the U.S.'s nickname, "the States,"...