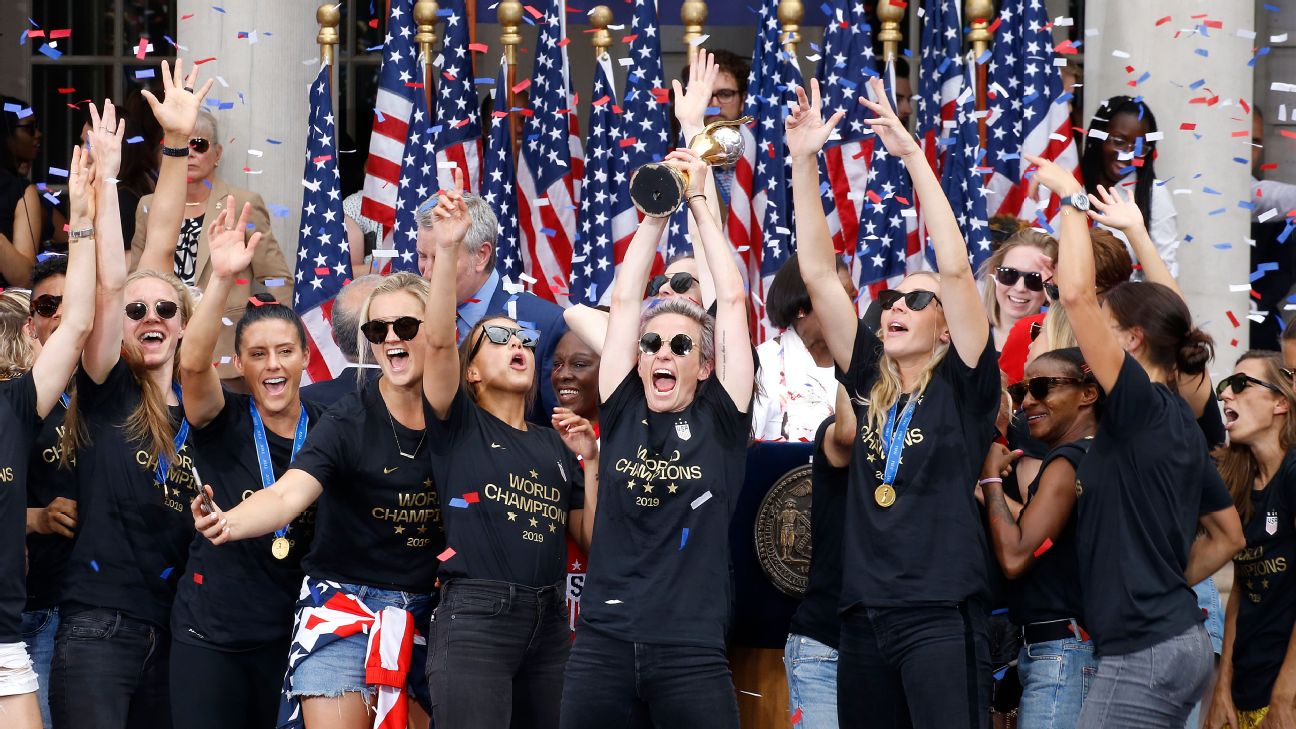 The United States Women's Soccer Team was named Time Magazine's Athlete of the Year on Wednesday as part of its yearly accolades.
The magazine called them "a team that transcended sports" and called their battle for equal pay "a rallying cry" at the FIFA Women's World Cup.
The honor caps a year in which the U.S. women won the World Cup for the second straight time. The Americans were undefeated heading into the event final, and they beat the Netherlands 2-0 to earn the title.
The Time Magazine...