Jose Mourinho's return to Porto is met with affection, if not euphoria
PORTO, Portugal -- As you walk into FC Porto's museum at the distinctive Estadio do Dragao, a familiar figure, who also has Chelsea connections, immediately confronts you. But it is not the one you might expect.
The entrance to the exhibit features several silver-coloured statues of key figures from Porto's history and the first is Andre Villas-Boas. Jose Mourinho is next but he is one of many in a flat arms-by-shoulders pose, as opposed to the proactive stance of Villas-Boas, who magisterially points the way forward.
It is one of a few conspicuous aspects about the current Chelsea manager's return to the home of his first great success, as the English champions take on Porto in the Champions League. The fixture actually coincides with the 122nd anniversary of the Portuguese club's foundation and, for the most part, they're making a huge fuss about that.
On the day of the pregame news conferences, there were actors dressed in vintage club kits, while many former players and legends were being interviewed. The sense of nostalgia is strong, but some of it is a little surprising.
It would be fair to think that the visit of the manager responsible for one of Porto's most legendary victories would be the perfect fixture to coincide with this, and that Mourinho's 2004 Champions League win would feature prominently in the celebrations, but that has not quite been the case. His feats are visible, but not exactly pronounced.
All of this reflects how Mourinho seems to be viewed around the club and the city. There is warmth, but there is not worship. He may have delivered the most unlikely Champions League win since Ajax in 1995, defying modern football's economic realities by bringing Porto to the 2004 title, but that success isn't really seen in those terms.
Mourinho certainly isn't being treated as the kind of infallible legend that such a piece of alchemy would usually ensure. Local papers don't have any "Return of the King" headlines. Indeed, he didn't even feature on the back pages on the day before the game.
From speaking to local fans, journalists and people around the club, it appears that Villas-Boas is just as popular as Mourinho, and the 2010-11 Europa League win is viewed with similar reverence as the earlier Champions League triumph.
Part of that is down to the fact that the continent's secondary competition is much more respected in Portugal than in England, and part of it is down to the more expansive and entertaining style of football that was played in the later triumph.
Whereas Villas-Boas' Radamel Falcao-fired Porto blew the field away five seasons ago, Mourinho won both the 2003 UEFA Cup and the Champions League a year later with a series of controlled explosions. His football was exacting rather than exhilarating.
Even when you talk to some of the players from that time, such as Jorge Costa, their responses seem as drilled as the football they played.
"Everything gravitates around the knowledge he [Mourinho] has about the group he is working with, and how to communicate with it," Costa recently told ESPN FC. "We understood what he wanted and it was a success. Putting a squad together from its roots is crucial to him."
Another factor in how he is recalled is the way Mourinho's time at the club ended. Unlike Villas-Boas, Mourinho is not a Porto local and couldn't hide his desire to get to a club like Chelsea towards the end of the 2003-04 campaign. He had no angst as to whether he should stay at Porto, as Villas-Boas suffered in the summer of 2011 before making the same move.
Even the moment of victory in 2004 was somewhat coloured by Mourinho's surprisingly cold behaviour afterwards. He didn't put on his Champions League medal after his side ruthlessly eviscerated Monaco 3-0 in Gelsenkirchen.
So, even though Mourinho is suffering the worst run of league form in his entire career, a return to where he enjoyed one of his greatest achievements isn't quite the reprieve it might be. It's not completely like he's going back to somewhere where he is universally loved and can escape the negative headlines of England. One journalist even claims he is more loved by Chelsea.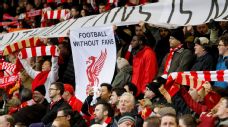 Porto's current quality as a side might make this run even more difficult and they are well capable of upsetting Chelsea at the Dragao. If they do, the English champions claiming first place in the group isn't the foregone conclusion many presumed it to be after Mourinho's men began with a 4-0 win over Maccabi Tel Aviv.
Mourinho did point to the quality of Porto in his pre-match news conference, and how some may be underestimating them. He was also inevitably asked to make a comparison between the current team and his own time. He refused, stating that it was unfair to compare players who "won everything" to those still in the middle of their Porto careers.
Mourinho did also admit that he had been in that club museum just before his news conference, and that it had moved him.
"As a museum it's amazing, absolutely amazing," he enthused. "And when you are lucky to be part of it, not just a simple visitor but somebody who deserves to be part of that museum, it's very emotional. You realise you did something important, something that time will not delete. So, for me, it's the kind of visit that makes my 'opponent' heart a bit softer and I now have to go to the hotel to make [my heart] hard again for the game tomorrow."
The reality is that Chelsea need to harden up themselves. They have been remarkably porous in this campaign, already conceding 14 goals in seven league games. That is a world away from the defensive meanness Mourinho set as a standard over a decade ago at Porto.
In discussing that poor run, Mourinho returned to a more familiar theme that is a world away from the emotion he temporarily showed about his past.
"Football is about today, not about yesterday."
In the week Mourinho returns to his old home, that much is abundantly clear.
Miguel Delaney covers the Premier League and Champions League for ESPN FC. Twitter: @MiguelDelaney.