Five players who shone in South America's World Cup qualifiers
The journey to Russia 2018 is officially underway in South America, and the results so far have been anything but predictable. Here's a look at five players who stood out in the first two rounds of CONMEBOL's World Cup qualifiers:
1. Alexis Sanchez (Chile)
Just over three months ago, when Chile won their first title, it was Alexis Sanchez who had the honour of sealing the triumph. When the final of the Copa America against Argentina went to a shootout, it was his penalty, cheekily chipped down the middle, which crowned his country as South American champions.
Sanchez, though, endured a frustrating tournament, often giving the impression that he was trying too hard to make an impact.
In the opening rounds of the 2018 qualifiers he has been right back to his best, the outstanding player on show, with that mixture of hard work, individual brilliance and collective consciousness that Arsenal fans have come to love. He ripped apart the Brazil defence to score the clinching goal in the first-round, 2-0 win and was even better in the tricky tie away to Peru, scoring two superbly taken goals and helping lay on the other two as Chile won 4-3.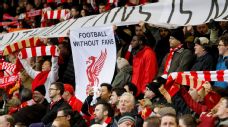 2. Diego Godin (Uruguay)
Uruguay went into the opening two rounds not only missing star strikers Luis Suarez and Edinson Cavani, but also without Egidio Arevalo Rios, the veteran little midfielder who for so long has performed such an important task protecting the back four.
It was time, then, for the captain to stand tall -- and Diego Godin certainly did so. At both the extreme altitude of La Paz against Bolivia and at home to the dangerous Colombians, Uruguay's key centre-back organised the defensive line with his customary tenacity and sound sense. His team did not concede a single goal while, at the other end, Godin's aerial power brought set-piece goals in both games.
3. Antonio Valencia (Ecuador)
Ecuador's Manchester United man had a disappointing World Cup and missed the Copa America through injury, getting involved in a war of words with local FA president Luis Chiriboga as a result. But all was harmony in the camp as he returned to stamp his influence all over the team's 100 percent winning start.
The key to Ecuador's historic 2-0 win away to Argentina was Valencia's domination of rival left-back Emanuel Mas, left hapless against the thrust and power of Ecuador's right winger. Then, as the team struggled to break down Bolivia on a waterlogged pitch, Valencia showed his versatility, moving inside to his old central midfield role toward the end of the game and helping to generate the play from deep.
4. Willian (Brazil)
With Neymar suspended, Brazil badly needed someone else to step up to the plate, and their situation would be far worse had Willian not done so. He had looked impressive in flashes during the Copa America, and in the 2-0 defeat to Chile, he was far and away Brazil's best player, speeding through the opposing lines to set up counterattack opportunities that were wasted by his teammates.
Then, at home to Venezuela, Willian eased the pressure on his team after just 36 seconds, crashing Brazil into the lead with a fierce shot. He added the second, as well, in Brazil's 3-1 win, and carried such a threat that he forced the Venezuela coach into a structural change at half-time.
Before the match, he had scored just four goals in 29 games. Against Venezuela, then, the Chelsea man may finally have come of age as an international player.
5. Frank Fabra (Colombia)
After a disappointing Copa America, Colombia were not impressive in the opening two rounds of World Cup qualifying, even when beating Peru 2-0. But at least they have found an interesting left-back. Frank Fabra, 24, was thrown in at the deep end, first choice in the qualifiers after just one previous game for his country.
True, the man from Medellin was beaten in the air in the build-up to Uruguay's third goal. But there was much to applaud in his two performances. Strong and quick, he did not look in the slightest over-awed by his promotion, and as coach Jose Pekerman struggles to get the balance of his team right for the next rounds, he can at least rest in the knowledge that left-back is no longer a problem position.
Tim Vickery covers South American football for ESPN FC. Follow him on Twitter @Tim_Vickery.